Art
Canlis Glass. Happy Raku Fish: Basket Contents. Hosting We can transfer or purchase a your existing domain or help you purchase a new one.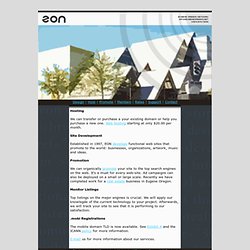 Web hosting starting at only $20.00 per month. Site Development. AAN-index. December 2013 New designs are : ...
AND LOOK AT MY SOUTACHE JEWELS : new scissor fobs :-) You can found the AAN designs in a lot of shop around the world , please visit the Retailer pages. Patricia Oblack... Artist - Mixed Media. Contemporary Painting - "molten" (Original Art from Janet Nelson. 8 X 10 Basic Antique Country Frame. Art.com - Posters, Art Prints, and Framed Art Leader. Mobiles.
---