ART
Origami peace crane 3D animation instructions, origami flapping bird and... LOL - StumbleUpon. Hats_Micael_Reynaud.gif from googleusercontent.com - StumbleUpon. Allison lehman : show + tell / 30 Day Drawing Challenge - StumbleUpon. Last week I saw this pin on Pinterest and I instantly loved the idea.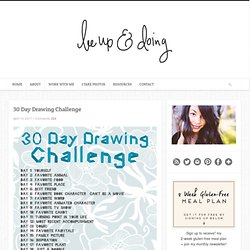 Starting May 1st, I'll be taking the challenge and posting a drawing per day here on my blog each afternoon. If you'd like to do it on your own, please please do! If you'd like to share your drawing on my blog, just email it to me by 12pm EST the day of. It doesn't matter if you start now and submit them later or sketch them throughout May. It's just a great way to encourage myself to sketch daily and maybe you need that encouragement too! Nerdy Dirty - Illustrations for Nerds in Love | Daily Inspiration. Nerdy Dirty – Illustrations for Nerds in Love is the title of this great poster project made by Nicole Martinez, a designer from Boston, MA.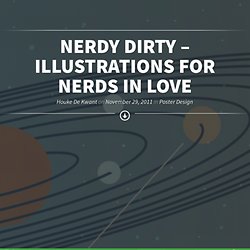 These are love illustrations for the geek in all of us. For some of these prints you need some chemistry knowledge but if you know the basics, you'll understand these prints and I'm sure they'll make you smile! By Nicole Martinez. 20110615TLEKotsiopoulos.jpg from nasa.gov - StumbleUpon.
Фото и рисунки, арт и креативная реклама - StumbleUpon.
---