Crafts
In the 90s, I dyed my hair with Kool-Aid. Last year, I dyed yarn with Kool-Aid. And this year, we're dyeing Easter eggs with Kool-Aid.
hey jen renee: kool-eggs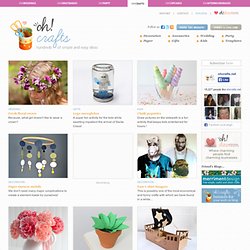 Lego snowglobes A super fun activity for the kids while awaiting impatient the arrival of Santa Claus! Chalk popsicles Draw pictures on the sidewalk is a fun activity that keeps kids entertained for hours.! Face t-shirt hangers This is possibly one of the most economical and funny crafts with which we have found in a while...
What a tender project we've found at ohdeedoh! Let your children fly their imagination in their own room with these great clouds hanging on the ceiling. You will only need cotton or polyester batting to shape the cloud you'd like to create, pinching and pulling it until get the desired cloud; next, form a spiral with a wire along a pencil and wherein one end you will create a circle (with the help of pliers) to tie the fishing line. To end, join wire with batting with a corkscrew movement and hang it on the ceiling with Scotch tape.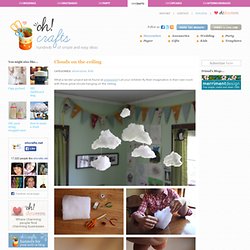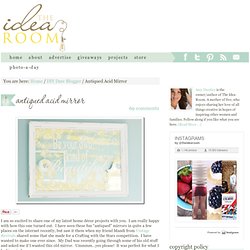 Antiqued Acid Mirror | The Idea Room
I am so excited to share one of my latest home décor projects with you. I am really happy with how this one turned out. I have seen these fun "antiqued" mirrors in quite a few places on the internet recently, but saw it them when my friend Mandi from Vintage Revivals shared some that she made for a Crafting with the Stars competition. I have wanted to make one ever since. My Dad was recently going through some of his old stuff and asked me if I wanted this old mirror.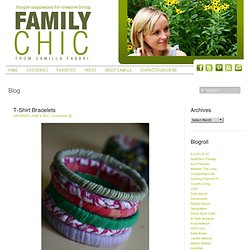 SATURDAY, JUNE 4, 2011 | Comments: 45 Brightly colored t-shirts that are too small for my daughters now, have found new life as bracelets. For this project you will need some old t-shirts and a bunch of bangle bracelets.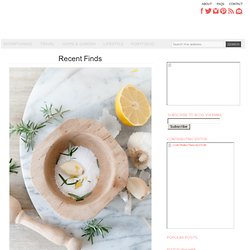 I made this Mason Jar Soap Dispenser to use on my potting bench. I'm always needing to wash my hands after working in the garden and this sturdy jar should last me a lifetime of hand scrubbing. I think it would look just as great in a bath or kitchen and I thought some of you might want to make one too.
remember this? well, it's finished: Sutton's third birthday was June 9th. This play kitchen was what I made for her. She calls it her "chicken", meaning kitchen. This is how I turned an entertainment center into a play kitchen-
a repurposed play kitchen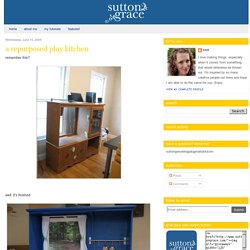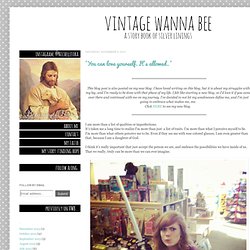 Vintage Wanna Bee
Sometimes, I'm scared to write on my blog. Because, more and more people read it, and I just keep being honest. I write my heart, and that's not a fun thing for me to share. I always share bits of my heart with everyone, in everything that I do, but it's really hard for me to feel so exposed and unprotected, to completely open up and allow myself to be vulnerable and trusting those I share my heart with.
How to Build a Banquette Storage Bench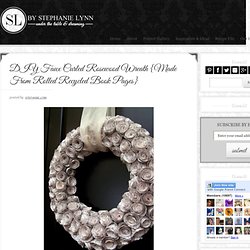 I have seen various versions of Faux Rosewood Wreaths in just about every store and catalog for the upcoming season; most with a price tag running upwards of $40 or more. Some are crafted of paper and other of real wood shavings. Last year I made a few rolled flower gift toppers from recycled book pages and they remind me so much of the curled wood roses I thought they would make a good substitute.