Hair
THE LONG + THE SHORT OF IT - thebeautydepartment.com - StumbleUpon. Photos: justin coit + thebeautydepartment.com post designed by kristin ess Remember when Lauren's go-to hairstyle was the bang braid?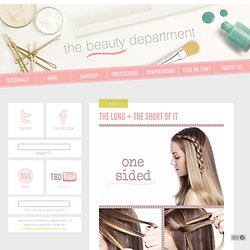 Well, lately this little lady's had a new favorite. Check out this gem. It works on literally any hair type – short, long, curly, pin straight, anything! It's so great for those mornings when you're in a rush, but need something to pull your look together. Hair Inspiration Gallery: 70s-Inspired Hairstyles - iVillage. New hair? yeah, yeah. | You might like this - StumbleUpon. Ideas, ladies; ideas.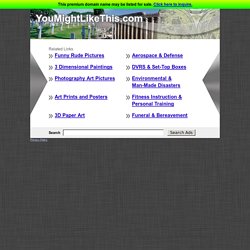 This season's down 'do is all about movement – and what could be more in-motion than this covetable blow-dry style? Similar to The Classic, it's all about adding a fresher feel to the hair with a ton more bounce. Created by Luke Hersheson. How To Get The High (Very French-Feeling) Bun. Lately, it seems, we've been inundated with red carpet high buns—Charlize Theron loves 'em, Rachel Bilson went high and tight recently, and SJP has sported the high bun for years.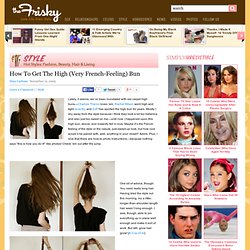 Mostly I shy away from the style because I think they look a bit too ballerina and also just too sweet on me—until now. I happened upon this high bun, above, and instantly fell in love. Maybe it's the French feeling of the style or the casual, just-swept-up look, but how cool would it be paired with, well, anything in your closet? Hot Right Now: The Waterfall Braid. 1308839446234844.jpg from netdna-cdn.com. How To Style Maiden Braids. Last month I did a makeover story with Kelsie and had many requests for a maiden braid tutorial.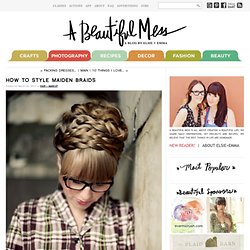 Yesterday she came in and we photographed these simple step by steps. Kelsie has extremely long and thick hair, but anyone with shoulder length or longer can do these braids (see my photo below for an example). Steps 1-2: Braid two strands on each side of a center part. Steps 3-5: Wrap braids around the crown of your head and pin in place with one pin each. Step 6: Arrange braids so that they cover the front of your head like a headband. New hair? yeah, yeah. | You might like this.
---