Room design
15 Cool Alcove Beds. Home design DIY Kids Weddings Fashion and Style FOOD Cool stuff 15 Cool Alcove Beds Alcove beds are naturally fun for kids.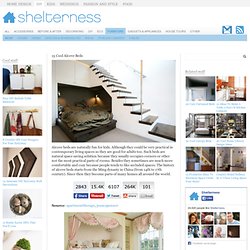 Seriya108. Room Design and Your Mind | Free Design Blog. Room Design and Your Mind In the 1950s prizewinning biologist and doctor Jonas Salk was working on a cure for polio in a dark basement laboratory in Pittsburgh.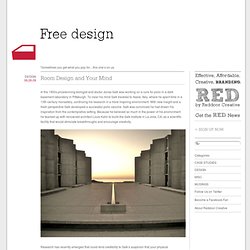 To clear his mind Salk traveled to Assisi, Italy, where he spent time in a 13th-century monastery, continuing his research in a more inspiring environment. With new insight and a fresh perspective Salk developed a successful polio vaccine. Salk was convinced he had drawn his inspiration from the contemplative setting.
---