S.1867 Military Detention Act
Obama the Warmonger? Liberal media, the Hypocrites? The three European men with Somali roots were arrested on a murky pretext in August as they passed through the small African country of Djibouti.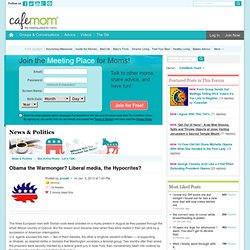 But the reason soon became clear when they were visited in their jail cells by a succession of American interrogators. U.S. agents accused the men — two of them Swedes, the other a longtime resident of Britain — of supporting al-Shabab, an Islamist militia in Somalia that Washington considers a terrorist group. Gold: The Bargain of a Lifetime. You knew this was coming.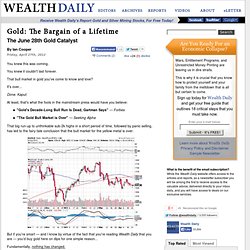 You knew it couldn't last forever. That bull market in gold you've come to know and love? It's over... A New Declaration of Independence. Thus, the American people are at a critical watershed moment in our history.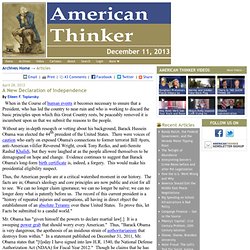 The facts are in; Obama's ideology and core principles are now public and exist for all to see. We can no longer claim ignorance; we can no longer be naïve; we can no longer deny what is patently before us. The record of this current president is a "history of repeated injuries and usurpations, all having in direct object the establishment of an absolute Tyranny over these United States. To prove this, let Facts be submitted to a candid world. " Virginia Delegate Marshall Urges Other State Legislators to enact Anti-NDAA Bills.
Delegate's Letter Cites Pressing Need to Preserve American Citizens' Constitutional Rights Delegate Bob Marshall is urging legislative leaders across the United States to enact bills similar to the new Virginia law refusing cooperation with federal authorities in arresting and indefinitely detaining American citizens on the slightest suspicion of aiding terrorists.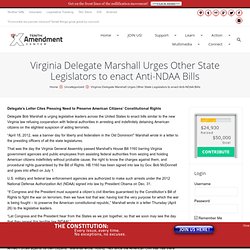 "April 18, 2012, was a banner day for liberty and federalism in the Old Dominion!" Fighting Senate gridlock through self-restraint. Carl Levin, a Democrat, represents Michigan in the Senate.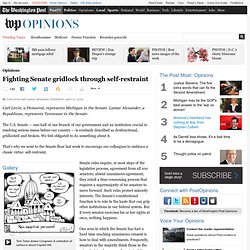 Lamar Alexander, a Republican, represents Tennessee in the Senate. The U.S. Senate — one-half of one branch of our government and an institution crucial to resolving serious issues before our country — is routinely described as dysfunctional, gridlocked and broken. We feel obligated to do something about it. That's why we went to the Senate floor last week to encourage our colleagues to embrace a classic virtue: self-restraint. House Passes S1867 Obama Won't VETO the Bill. [[RED ALERT]]] President Obama Signs Indefinite Detention Bill Into Law s1867 (PASS it On) .avi.mp4. Obama and the NDAA. Support Conservative Journalism The American Spectator is the one magazine I always pull out of my mail pile.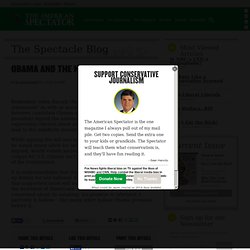 Get two copies. Send the extra one to your kids or grandkids. The Spectator will teach them what conservatism is, and they'll have fun reading it. A Dangerous Woman: Indefinite Detention at Carswell. Some things are unforgivable in a democracy.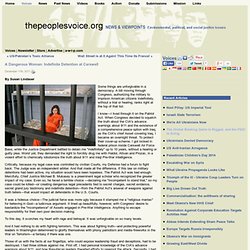 A bill moving through Congress, authorizing the military to imprison American citizens indefinitely, without a trial or hearing, ranks right at the top of that list. I know—I lived through it on the Patriot Act. When Congress decided to squelch the truth about the CIA's advance warnings about 9/11 and the existence of a comprehensive peace option with Iraq, as the CIA's chief Asset covering Iraq, I became an overnight threat. If Obama Signs the Defense Bill – It Will Be Legal for American Citizens to Be Arrested On American Soil and Indefinitely Detained Without Trial. This much we know: if President Obama signs the National Defense Authorization Act (NDAA), then it will be legal for American citizens to be arrested on United States soil, and be held indefinitely without trial.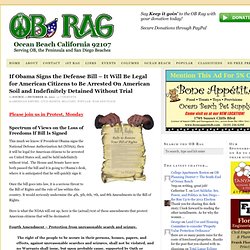 The House and Senate have now both passed the bill and it is going to Obama's desk, where it is anticipated that he will quickly sign it. Once the bill goes into law, it is a serious threat to the Bill of Rights and the rule of law within this country. It would seriously undermine the 4th, 5th, 6th, 7th, and 8th Amendments in the Bill of Rights. US House Passes 'Indefinite Detention' Bill. WASHINGTON - The US House of Representatives has voted in favor of controversial proposed legislation that would deny terror suspects, including US citizens, the right to trial and permit authorities to detain them indefinitely.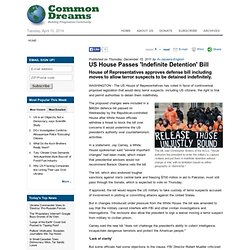 The bill, said Christopher Anders of the ACLU, "Would authorize the president to order the military to capture civilians and put them in indefinite detention without charge or trial, with no limitation based on either geography or citizenship. ". The proposed changes were included in a $662bn defence bill passed on Wednesday by the Republican-controlled House after White House officials withdrew a threat to block the bill over concerns it would undermine the US president's authority over counterterrorism activities. In a statement, Jay Carney, a White House spokesman said "several important changes" had been made, which meant that presidential advisers would not recommend Barack Obama veto the bill.
Kucinich on Defense Authorization Act: It "Authorizes Permanent Warfare Anywhere In the World." WASHINGTON, D.C.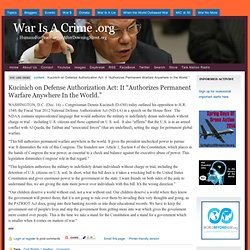 (Dec. 14) -- Congressman Dennis Kucinich (D-OH) today outlined his opposition to H.R. 1540, the Fiscal Year 2012 National Defense Authorization Act (NDAA) in a speech on the House floor. The NDAA contains unprecedented language that would authorize the military to indefinitely detain individuals without charge or trial – including U.S. citizens and those captured on U.S. soil. It also "affirms" that the U.S. is in an armed conflict with Al Qaeda, the Taliban and "associated forces" (that are undefined), setting the stage for permanent global warfare. "This bill authorizes permanent warfare anywhere in the world. It gives the president unchecked power to pursue war.
The LAPD, Obama, and the National Defense Authorization Act: WTF? "Shut your fucking mouth! We can lose you in here. " That's what "Officer K" of the Los Angeles Police Department's Metro Detention facility said to me as I was lining up to be bailed out with 8 other arrestees forty hours after my own arrest at the raid of the Occupy LA encampment. It seems "Officer K" wanted me not to discuss legal instructions from the glass of the neighboring pod, D block, from a few of the occupiers who had not been able to contact their lawyers two days into their arrest.
Not having planned to be arrested nor memorized my attorney's landline phone number (have you?)
Video - Spionage-Flugzeug abgefangen: Iran will US-Drohne nicht zurückgeben - Politik. My Letter to Congress: S.1867 National Defense Authorization Act for Fiscal Year 2012. Senate passes S. 1867 BUT with Defeat of Detainee Amendment 1274 by Senator Rand Paul. S1867 and you, a US citzen. Some things you should know, If S 1867 becomes law this bill gives the DoD Department of Defense to call you a Terrorist, if you are considered Belligerent here on US soil so what does this mean?
Lets star with Belligerent www.merriam-webster.com... from the link as McCain took it 1 : waging war; specifically : belonging to or recognized as a state at war and protected by and subject to the laws of war as to what it means to you and I 2 : inclined to or exhibiting assertiveness, hostility, or combativeness.
Prez of FBI Agents Association Fires Off Letter Opposing Law Requiring Mandatroy Military Custody in Terrorists. Konrad Motyka, president of the FBI Agents Association, wrote this Dec. 7 letter to members of the Senate Armed Services Committee. He wrote the letter stating the association's opposition to a proposed law that would require mandatory military custody for someone captured who is suspected of being a member of al Qaeda or its affiliate and is involved in plotting or carrying out terrorist acts against the U.S.
FBI Director Robert S. Mueller III has also fired off a letter to lawmakers stating his opposition to the law. Konrad Motyka/ticklethewire.com photo. WNBTv Presents: S. 1867 is Treasonous as Are its Authors | WNBTv - will not be televised. The New Terrorists Joke Over Their Proposed Fascist Law. This has been blogged locally both here and here, with both sites calling out Sens. Blunt and McCaskill as treasonous lackeys for their votes on S. 1867 earlier this week. As the Senate easily passed the bill yesterday it's worth noting some of the highlights:. 1) It explicitly authorizes the federal government (U.S. military and other agents) to indefinitely imprison without charge or trial American citizens and others picked up inside and outside the United States;
Amend S. 1867 to Prevent Indefinite Detention of Americans! | Campaign for Liberty. Government Gone Wild « pepperhawkfarm. There have been warnings for over a decade that Americans may become targets under laws for terrorists. I believe this may be a dramatization of things possible to come. The Senate is about to move on a law (either today as it would already be done) or sometime this week that would include American citizens to be arrested by the military for "suspected" terrorism. Senate Bill Allows Indefinite Imprisonment of Americans without Trial. The National Defense Authorization Act Is Even Scarier Than We Thought, Allows Military To Torture American Citizens.
Congress endorsing military detention, a new AUMF. S1867′s Bad vs. Good Senators. S. 1867 'Indefinite Detention' Defense Bill Passes Senate. Tm) - Iron Curtain begins Descending onto the United States of America. Tens of millions of American families are living on the edge of desperation. "Please read the damn bill" (Senate debate on the NDAA) John McCain Decides Constitution No Longer Applies. The Morning Grumpy – December 5th | Artvoice Daily. Battlefield US: Americans face arrest as war criminals under Army state law.
Stop Indefinite Detention of U.S. Citizens Without Due Process. S.1867: The Power to Detain, Imprison, Torture and Kill American Citizens Anywhere « Battlefield U.S.A. (S. 1867 National Defense Authorization Act) and Government Activating FEMA Camps Across U.S. S.1867 - America's Final Solution. Troubled Times: Military Bases. Location of FEMA Concentration Camps. 800 FEMA detention camps in the United States. Concentration Camp Locations. 'Indefinite Detention' Bill Passes Senate 93-7.
---