Ron Wyden
Senators Wyden & Udall Ask If The NSA Is So Confused About Its Own Capabilities, Why Do We Trust Them With All That Data?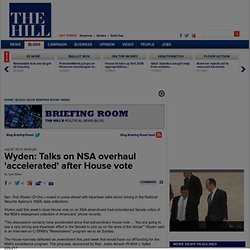 Wyden: Talks on NSA overhaul 'accelerated' after House vote - The Hill's Blog Briefing Room
Sen.
WASHINGTON -- Sen. Ron Wyden (D-Ore.) introduced legislation late Wednesday to protest the Obama administration's refusal to share information about controversial trade negotiations with the senator. The administration's blockade against Wyden, who chairs a subcommittee on international trade, conflicts with its prior statements to the press, and raises concerns that President Barack Obama's administration is selectively icing out critics of the administration's trade strategy.
Trans-Pacific Partnership: Key Senate Democrat Joins Bipartisan Trade Revolt Against Obama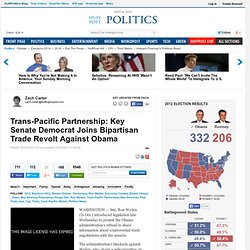 Alerte à Fukushima !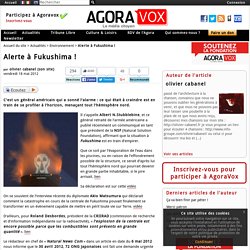 C'est un général américain qui a sonné l'alarme : ce qui était à craindre est en train de se profiler à l'horizon, menaçant tout l'hémisphère nord.
It is just over one year since the catastrophic earthquake and tsunami that hit the western shores of Japan on March 11, 2011 and the devastation it caused to four of the six reactors of the Fukushima nuclear power plant.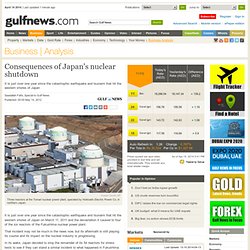 Consequences of Japan's nuclear shutdown
Fukushima Daiichi's Unit 4 Spent-Fuel Pool: Safe or Not? - Japan Real Time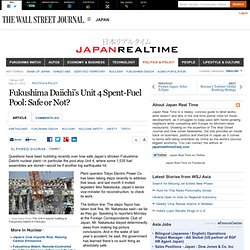 Questions have been bubbling recently over how safe Japan's stricken Fukushima Daiichi nuclear plant—in particular the pool atop Unit 4, where some 1,535 fuel assemblies are stored—would be if another big earthquake hit. Associated Press The Unit 4 reactor building at Fukushima Daiichi in February
If Fukushima Unit 4 Falls, Hazardous Radioactive Cesium-137 Release Could be Eight Times Worse Than Chernobyl
TAKOMA PARK, MD--(ENWESPF)--May 4 - Beyond Nuclear today joined with concerned Japanese citizen groups and US Senator, Ron Wyden (D-OR), urging that swift international action be taken to prevent a catastrophic high-level radioactive waste fire at the precarious Unit 4 reactor building at the Fukushima Daiichi nuclear power plant in Japan. Unit 4 is leaning and could topple if hit with another earthquake or tsunami, resulting in a deadly high-level radioactive waste fire.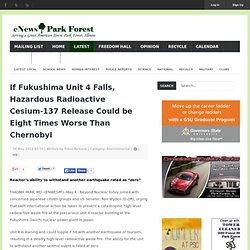 By The Denver Post Online Staff Posted: 06/02/2010 09:28:31 AM MDT|Updated: 7 months ago Congratulations!
Lapses at Japan's Fukushima Daiichi nuclear power plant worry public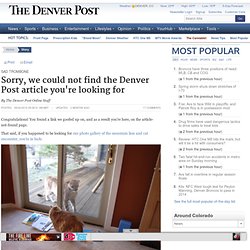 TOKYO -- What passes for normal at the Fukushima Daiichi plant today would have caused shudders among even the most sanguine of experts before an earthquake and tsunami set off the world's second most serious nuclear crisis after Chernobyl. Fourteen months after the accident, a pool brimming with used fuel rods and filled with vast quantities of radioactive cesium still sits on the top floor of a heavily damaged building, covered only with plastic. The public's fears about the pool have grown in recent months as some scientists warned that it has the most potential for setting off a new catastrophe now that the three nuclear reactors that suffered meltdowns are in a more stable state. The worries picked up new traction last month, when a United States senator expressed similar concerns during a trip to Japan and after the utility company that operates the plant announced that the soonest it could begin emptying the pool was late 2013, dashing hopes for earlier action.
Concerns Grow About Spent Fuel Rods at Damaged Nuclear Plant in Japan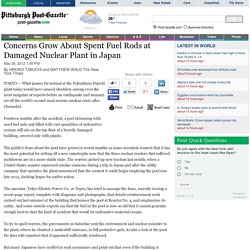 Weakened Fukushima nuclear pool is not unstable, Japan insists
Toshiaki Shimizu / AFP - Getty Images