Ron Wyden
Senators Wyden & Udall Ask If The NSA Is So Confused About Its Own Capabilities, Why Do We Trust Them With All That Data? Wyden: Talks on NSA overhaul 'accelerated' after House vote. Sen.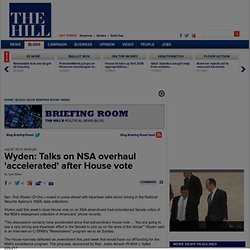 Ron Wyden (D-Ore.) vowed to press ahead with bipartisan talks about reining in the National Security Agency's (NSA) data collections. Wyden said this week's close House vote on an NSA amendment had emboldened Senate critics of the NSA's widespread collection of Americans' phone records. "The discussions certainly have accelerated since that extraordinary House vote … You are going to see a very strong and bipartisan effort in the Senate to pick up on the work of the House"" Wyden said in an interview on C-SPAN's "Newsmakers" program set to air Sunday. Trans-Pacific Partnership: Key Senate Democrat Joins Bipartisan Trade Revolt Against Obama. WASHINGTON -- Sen.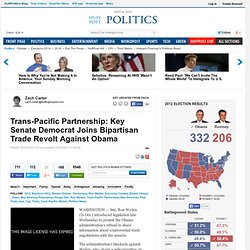 Ron Wyden (D-Ore.) introduced legislation late Wednesday to protest the Obama administration's refusal to share information about controversial trade negotiations with the senator. The administration's blockade against Wyden, who chairs a subcommittee on international trade, conflicts with its prior statements to the press, and raises concerns that President Barack Obama's administration is selectively icing out critics of the administration's trade strategy. Alerte à Fukushima ! C'est un général américain qui a sonné l'alarme : ce qui était à craindre est en train de se profiler à l'horizon, menaçant tout l'hémisphère nord.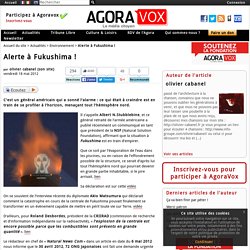 Il s'appelle Albert N.Stubblebine, et ce général retraité de l'armée américaine a publié récemment un communiqué en tant que président de la NSF (Natural Solution Foundation), affirmant que la situation à Fukushima est en train d'empirer. Que ce soit par l'évaporation de l'eau dans les piscines, ou en raison de l'effondrement possible de la structure, ce serait d'après lui tout l'hémisphère nord qui pourrait devenir en grande partie inhabitable, si le pire arrivait. lien Sa déclaration est sur cette vidéo On se souvient de l'interview récente du diplomate Akio Matsumura qui déclarait comment la catastrophe en cours de la centrale de Fukushima pouvait finalement se transformer en un évènement capable de mettre en péril toute vie sur Terre. vidéo.
Consequences of Japan's nuclear shutdown. It is just over one year since the catastrophic earthquake and tsunami that hit the western shores of Japan on March 11, 2011 and the devastation it caused to four of the six reactors of the Fukushima nuclear power plant.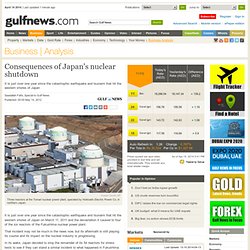 That incident may not be much in the news now, but its aftermath is still playing its course and its impact on the nuclear industry is progressing. In its wake, Japan decided to stop the remainder of its 54 reactors for stress tests to see if they can stand a similar incident to what happened in Fukushima. A few days ago, Japan shut down its last reactor. Fukushima Daiichi's Unit 4 Spent-Fuel Pool: Safe or Not? - Japan Real Time. If Fukushima Unit 4 Falls, Hazardous Radioactive Cesium-137 Release Could be Eight Times Worse Than Chernobyl. TAKOMA PARK, MD--(ENWESPF)--May 4 - Beyond Nuclear today joined with concerned Japanese citizen groups and US Senator, Ron Wyden (D-OR), urging that swift international action be taken to prevent a catastrophic high-level radioactive waste fire at the precarious Unit 4 reactor building at the Fukushima Daiichi nuclear power plant in Japan.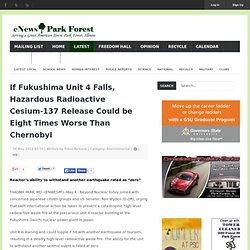 Unit 4 is leaning and could topple if hit with another earthquake or tsunami, resulting in a deadly high-level radioactive waste fire. The ability for the unit to withstand another seismic event is rated at zero. Today, a coalition of concerned Japanese citizens is urging United Nations Secretary General Ban-Ki Moon and Japanese Prime Minister Yoshihiko Noda, to properly inform the Japanese people of the perilous situation at Fukushima Daiichi, and to work together to prevent what would be an irreversible disaster that would release huge amounts of lethal radiation, dwarfing the scale of the original disaster. Lapses at Japan's Fukushima Daiichi nuclear power plant worry public. By The Denver Post Online Staff Posted: 06/02/2010 09:28:31 AM MDT|Updated: 2 months ago Congratulations!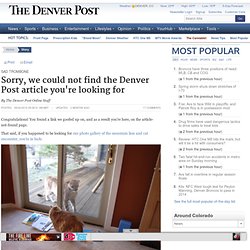 Concerns Grow About Spent Fuel Rods at Damaged Nuclear Plant in Japan. TOKYO -- What passes for normal at the Fukushima Daiichi plant today would have caused shudders among even the most sanguine of experts before an earthquake and tsunami set off the world's second most serious nuclear crisis after Chernobyl.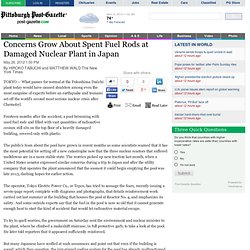 Fourteen months after the accident, a pool brimming with used fuel rods and filled with vast quantities of radioactive cesium still sits on the top floor of a heavily damaged building, covered only with plastic. The public's fears about the pool have grown in recent months as some scientists warned that it has the most potential for setting off a new catastrophe now that the three nuclear reactors that suffered meltdowns are in a more stable state.
The worries picked up new traction last month, when a United States senator expressed similar concerns during a trip to Japan and after the utility company that operates the plant announced that the soonest it could begin emptying the pool was late 2013, dashing hopes for earlier action. Weakened Fukushima nuclear pool is not unstable, Japan insists. Toshiaki Shimizu / AFP - Getty Images Goshi Hosono, Japan's environment minister, shows reporters the fuel rod pool at Fukushima's No. 4 reactor on Saturday.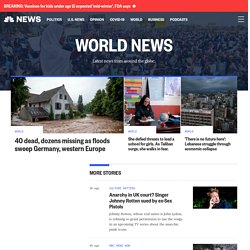 By msnbc.com staff and news services FUKUSHIMA, Japan -- Amid concerns of a new disaster should a quake destroy the pool cooling off radioactive nuclear fuel rods at Fukushima's Reactor No. 4, Japan on Saturday arranged a tour for journalists and declared the situation manageable -- but also very long term.
---