Relief Fund
New Udall, Bennet Welcome $62.8 Million from HUD for Flood Recovery Efforts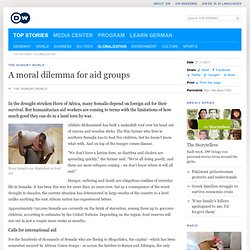 Humanitarian aid runs up against limits in Somalia | The Hungry World | Deutsche Welle | 07.11.2011
Abshiro Mohammed has built a makeshift roof over his head out of canvas and wooden sticks. The thin farmer who lives in southern Somalia has to feed five children, but he doesn't know what with. And on top of the hunger comes disease.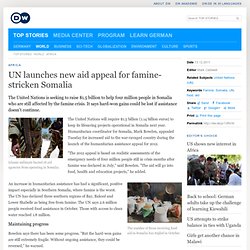 UN launches new aid appeal for famine-stricken Somalia | Africa | Deutsche Welle | 13.12.2011
The United Nations will require $1.5 billion (1.14 billion euros) to keep its lifesaving projects operational in Somalia next year. Humanitarian coordinator for Somalia, Mark Bowden, appealed Tuesday for increased aid to the war-ravaged country during the launch of the humanitarian assistance appeal for 2012. "The 2012 appeal is based on realistic assessments of the emergency needs of four million people still in crisis months after famine was declared in July," said Bowden. "The aid will go into food, health and education projects," he added. The number of those receiving food aid in Somalia has tripled in October. An increase in humanitarian assistance has had a significant, positive impact especially in Southern Somalia, where famine is the worst.
EMILY's List ups support for Warren - The Hill's Ballot Box
Elton John: Stopping the AIDS Epidemic in Its Tracks
World AIDS Day is a time for us to consider the state of the epidemic and the challenges we must overcome to achieve a world without AIDS. It's a time to reflect on the fact that we ALL have a role to play in ending this disease.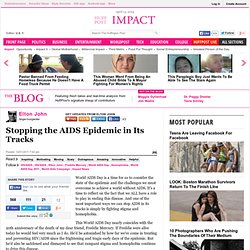 The Blossom Bus: Help Rural Girls Get To School!
Summary The Blossom Bus project employs local vehicles in rural India to transport Muslim minority girls to secondary school, clearing the single greatest obstacle to their continuing education.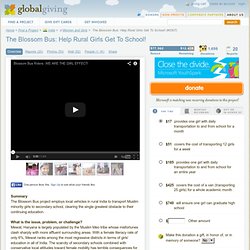 Chancellor Linda Katehi Addresses Students of UC Davis
Friday, May 8, 2009 Immigrant of the Day: Linda Katehi (Greece) Our Immigrant of the Day is Linda Katehi, currently provost and vice chancellor of the University of Illinois at Urbana-Champaign.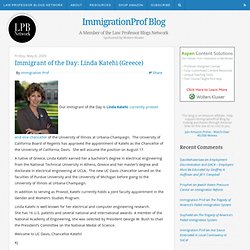 ImmigrationProf Blog: Immigrant of the Day: Linda Katehi (Greece)
Democrats want war savings to fund new stimulus package - The Hill's On The Money
Democrats on the supercommittee have proposed that the savings from the end of the wars in Iraq and Afghanistan be used to pay for a new stimulus package, according to a summary of the $2.3 trillion plan obtained by The Hill.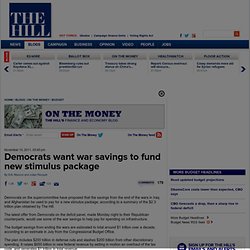 Fresh earthquake topples buildings in eastern Turkey | World | Deutsche Welle | 10.11.2011
A magnitude 5.6 earthquake struck in eastern Turkey late Wednesday, toppling two hotels, an apartment complex and at least 20 other buildings. Rescue workers rushed to the scene in the Edremit district, some 15 kilometers (9 miles) from Van, where a magnitude 7.2 quake hit on October 23, killing 600 people. Turkish media have reported that some 26 survivors have been pulled from the rubble of the hotels and the apartment building, but at least eight people were killed.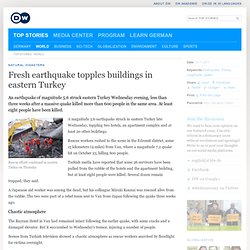 No Teachers to Teach HIgh School in Milwaukee.
Drought Threatens Pacific Islanders' Survival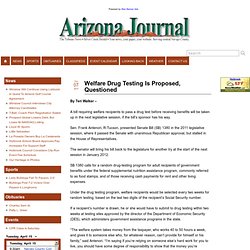 By Teri Walker –
Welfare Drug Testing Is Proposed, Questioned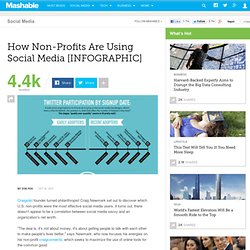 Craigslist founder turned philanthropist Craig Newmark set out to discover which U.S. non-profits were the most effective social media users. It turns out, there doesn't appear to be a correlation between social media savvy and an organization's net worth.
The IRS, which plans to finalize the new fees in coming months, recently said it was open to ways to mitigate costs.
Tax prepares brace for new IRS fees, rules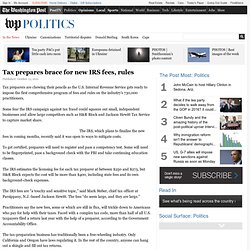 Sluggish Donor Response To Pakistan Floods Disaster In The Making
Home » World News » Sluggish Donor Response To Pakistan Floods Disaster In The Making
Any views expressed in this article are those of the author and not of Thomson Reuters Foundation. By Max Baldwin I have just got back from the opening ceremony of the child friendly spaces that Plan has set-up in Thatta District in the flood-affected Sindh province in Pakistan. Families who had to leave their homes in the neighbouring district of Badin were evacuated here by the local government.
Pakistan floods: Children's needs must remain a priority
Sindh floods: UN launches international appeal
UN offici­al says VIP moveme­nt hamper­ing relief work.
Over 300 killed, 6 million affected by floods in Pakistan
ISLAMABAD, Sept.17 (Xinhua) -- Recent floods triggered by heavy monsoon rains in southern Pakistan have killed nearly 300 people and affected 6 million more, according to the latest figures released by the country's National Disaster Management Authority (NDMA) on Saturday. The floods caused damage to an area of 7.987 million acres and swept away standing crops in the whole affected areas, said NDMA. According to NDMA, floods have affected all the 23 districts of Sindh province and completely damaged a total of 539,899 houses while another 848,412 houses have suffered partial damage.