Nuclear Power Plant
pcassidy@capecodonline.com February 27, 2013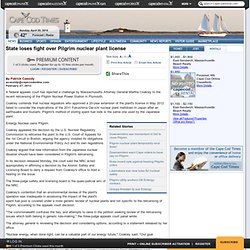 State loses fight over Pilgrim nuclear plant license
Concerned for the safety of Cape Codders, who live downwind of the Pilgrim Nuclear Power Station and in the state-declared "ingestion zone" of potential radioactive fallout, state Rep.
Pilgrim nuclear meltdown risk spurs Cape lawmakers to action - - Wicked Local Provincetown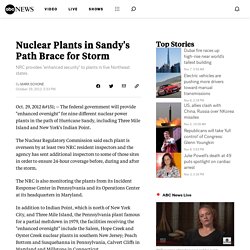 Nuclear Plants in Sandy's Path Brace for Storm
By MARK SCHONE Oct. 29, 2012
October 30, 2012 | Reuters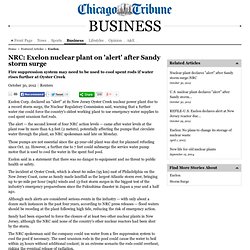 NRC: Exelon nuclear plant on 'alert' after Sandy storm surge
Mass protest grows against Kudankulam nuclear power plant in India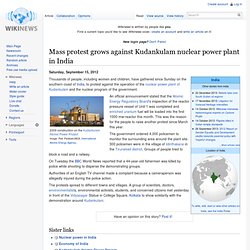 Saturday, September 15, 2012 Thousands of people, including women and children, have gathered since Sunday on the southern coast of India , to protest against the operation of the nuclear power plant of Kudankulam and the nuclear program of the government. An official announcement stated that the Atomic Energy Regulatory Board 's inspection of the reactor pressure vessel of Unit-1 was completed and enriched uranium fuel will be loaded into the first 1000-mw-reactor this month. This was the reason for the people to raise another protest since March this year. The government ordered 4,000 policemen to monitor the surrounding area around the plant site. 300 policemen were in the village of Idinthakarai in the Tirunelveli district .
Boiling water reactor
The boiling water reactor (BWR) is a type of light water nuclear reactor used for the generation of electrical power. It is the second most common type of electricity-generating nuclear reactor after the pressurized water reactor (PWR) , also a type of light water nuclear reactor. The main difference between a BWR and PWR is that in a BWR, the reactor core heats water, which turns to steam and then drives a steam turbine. In a PWR, the reactor core heats water, which does not boil.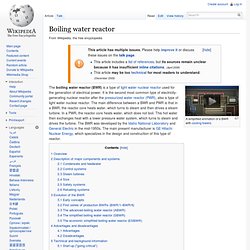 LAST year's nuclear accident at Fukushima was a man-made catastrophe and not only because of the tsunami that hit the plant, a Japanese parliamentary panel says. "The TEPCO Fukushima Nuclear Power Plant accident was the result of collusion between the government, the regulators and (plant operator) TEPCO, and the lack of governance by said parties," said the final report on the disaster by the Diet's Fukushima Nuclear Accident Independent Investigation Commission. "They effectively betrayed the nation's right to be safe from nuclear accidents. Therefore, we conclude that the accident was clearly 'man-made'. "We believe that the root causes were the organisational and regulatory systems that supported faulty rationales for decisions and actions, rather than issues relating to the competency of any specific individual." The probe is the third of its kind in Japan since the world's worst nuclear crisis in a generation.
Fukushima was man-made disaster: Japan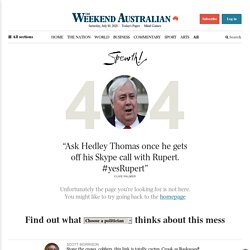 NRC alerts nuclear operators to possible design flaw
July 27 | Sat Jul 28, 2012 3:11am IST July 27 (Reuters) - The U.S. Nuclear Regulatory Commission on Friday alerted nuclear power plant operators to a potential design vulnerability that could affect key safety equipment and requested additional information about power system designs.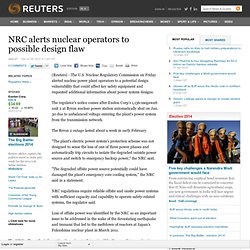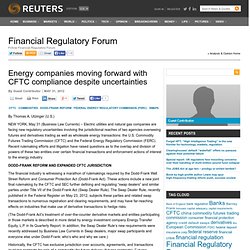 Energy companies moving forward with CFTC compliance despite uncertainties | Financial Regulatory Forum
By Thomas A. Utzinger (U.S.) NEW YORK, May 31 (Business Law Currents) – Electric utilities and natural gas companies are facing new regulatory uncertainties involving the jurisdictional reaches of two agencies overseeing futures and derivatives trading as well as wholesale energy transactions: the U.S. Commodity Futures Trading Commission (CFTC) and the Federal Energy Regulatory Commission (FERC). Recent rulemaking efforts and litigation have raised questions as to the overlap and division of powers of these two entities over certain financial transactions and enforcement actions of interest to the energy industry. The financial industry is witnessing a marathon of rulemakings required by the Dodd-Frank Wall Street Reform and Consumer Protection Act (Dodd-Frank Act).
Nuclear Regulatory Commission The Fort Calhoun nuclear plant in Nebraska was threatened by inundation last June. The Nuclear Regulatory Commission should consider requiring nuclear power plants to analyze their vulnerability to natural hazards like earthquakes by using the same advanced tools that the industry uses to understand the risks from mechanical accidents, a new report from the Government Accountability Office argues. A string of natural disasters has recently drawn attention to nuclear safety and natural disasters, including the Fukushima Daiichi quake and tsunami in March 2011, tornado damage near the Tennessee Valley Authority's Browns Ferry complex in April 2011, the Missouri River flooding that nearly inundated two reactors in Nebraska last summer and the quake near Mineral, Va., last August. Almost all of the plants now running were licensed in the 1970s or 1980s, when safety was analyzed on what is known as a "deterministic" basis.
How Will Nuclear Plants Stand Up to Quakes and Floods?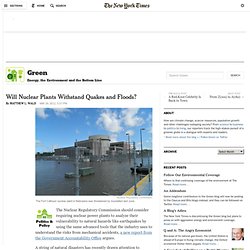 Brazil Shelves Plans to Build Two Nuclear Plants
Nuclear plant hosts tsunami drill » Local News
SEABROOK — What would happen if an earthquake took place near the Seabrook nuclear power plant? How would personnel there and emergency management officials from the 23 communities in two states within the emergency planning district respond to such a threat? More than a year after a massive earthquake and tsunami crippled the Fukushima Daiichi Nuclear Power multi-reactor complex in Japan, that very unlikely scenario was played out earlier this week as part of a graded drill conducted by NextEra Energy Seabrook. With representatives from the Federal Emergency Management Agency and the Nuclear Regulatory Commission in attendance, NextEra officials ran drills that tested the readiness of all 23 communities, 17 in New Hampshire and six in Massachusetts. At roughly 8:30 a.m.
Fukushima radiation doses within norms | News | DW.DE | 23.05
A World Health Organization study has reported largely positive findings regarding radiation levels in Japan and neighboring countries after the problems at the Fukushima power plant last year.
Over objections, NRC renews Pilgrim nuclear plant license
May 26, 2012 Bay State officials say they'll appeal the decision, made following a 6 1/2-year review. The Associated Press BOSTON - The Nuclear Regulatory Commission approved the renewal of the Pilgrim Nuclear Power Station's operating license for another 20 years, the agency announced Friday, despite objections from Gov. Deval Patrick and other Massachusetts officials.
Mixed views out on nuke plant
Indian Point by John Raymond | ZMagazine Article
ISRAEL/PALESTINE - Israeli Apar-theid Week is an annual international series of events held in cities and campuses across the globe. The aim is to educate people about the nature of Israel as an apartheid system and to build Boycott, Divestment, and Sanctions (BDS) campaigns. Palestinian students have called for all U.S. students to put boycotts, divestments and sanctions at the heart of University action. Events are being held through February and March. Contacts: http://apartheidweek.org/ ; http://www.usacbi.org /; http://pacbi. org/; http://www.bds movement.net/ ; http://www.boycottisrael network.net/ . AIPAC - The Expose AIPAC Summit will be held March 3-5, in Washington, DC.
Geologist on Big Quake Risk at CA Nuke Plant: 'We've Not Ruled It Out' | Tim Dickinson | Politics News | Rolling Stone
Virginia Earthquake Brings Concerned About Nuclear Reactor – TODAY on TODAY
The strong earthquake that struck the U.S. East Coast on Tuesday at 1:51 p.m., causing the local government concerned about its nuclear reactor. The U.S.
San Onofre outage leaves thin power margin for summer
SCE&G shows off site for 2 new nuclear reactors
AP IMPACT: New US plans delay some evacuations, cut practice for major nuclear plant accidents - 5/16/2012 2:25:42 AM | Newser
Regulator fires back at lawmaker
Nuke Notes: Utah's Blue Castle Project gets $30 million
Salt Lake City News - Cover Story: The Nuclear Deal Page all
Kudankulam Nuclear Power Plant now stands one step away from fuel loading
Washington Post: Closing reactors causing a "mess" after "non-catastrophic" Fukushima crisis — Argues for building more nuke plants in US
3.9 Earthquake Shakes San Juan Capistrano Area [UPDATED]
San Onofre nuclear plant closure not permanent, Edison says
Irvine City Councilman Calls for Nuclear Free SoCal | PublicCEO
California Nuclear Plant Shut Down Indefinitely | West | United States
Nuclear Expert: Fukushima 10 Times Worse Than Chernobyl — 1 Million Cancers :
BBC - Democracy Live - Statement on Fukushima
Fukushima no Reason for Nuclear Energy Ban
Canadian Uranium Mining Ban Ends | Resource Investing News
As Nuclear Plants Age, No Easy Energy Solutions
Jaczko's Outbursts Undermine NRC, U.S. House Republicans Say
Toshiba's 'Portable Gamma Camera' Takes Snapshots of Radiation Hotspots
Toshiba Reactor Unites Feuding U.S. Nuclear Regulators
Langenberg -- Search and Get There Faster
Timeline of Nuclear Disasters -     JAitapur  Speaks
Deadly explosion at French nuclear facility (cover Up?)
List of civilian nuclear accidents
French Nuclear Power Plant Explosion Heightens Safety Fears