Grammy Music Inculsive Action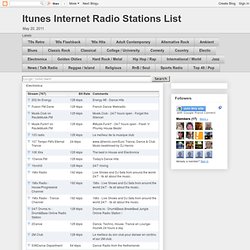 Electronica
Labels
121. We Love and we lust ( version 1 ) - GLOSACKS MUSIC
Grammys 2012 Protests: Cut Categories Spark Demonstration by Marginalized Musicians [PHOTOS]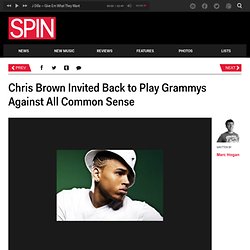 Chris Brown will soon be on TV to remind us that, in America, men who beat women can not only become successful beyond most of our wildest dreams — they can command respect from our venerable award-giving institutions, too.
Chris Brown Invited Back to Play Grammys Against All Common Sense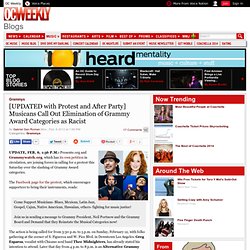 [UPDATED with Protest and After Party] Musicans Call Out Elimination of Grammy Award Categories as Racist
UPDATE, FEB, 6, 1:56 P.M.: Presente.org and Grammywatch.org, which has its own petition in circulation, are joining forces in calling for a protest this Saturday over the slashing of Grammy Award categories.
Whitney Houston would not have won four out of her six Grammy awards, under this year's Grammy's restructured categories, which slashed dozens of ethnic music award categories, including Hawaiian, Haitian, Cajun, Latin jazz, contemporary blues, regional Mexican. The categories Best R&B Performance and Best Female Pop Vocal Performance, two awards that Houston won, have been eliminated. The Recording Academy announced last year that this year's 54th annual awards would cut 31 of its categories in order to make its selection process more competitive.
This Year's Grammy Awards and Grammy Winners Are Insulting to Whitney Houston and Latin Jazz Musicians @PolicyMic | Jake Horowitz