DURAND LINE
some old english guy wonders into the area and made lines that are stupid Nov 22
Khyber during the Frontier Uprising of 1897In the Khyber, Afridis attacked the British positions and posts and after setting some of the British forts on fire, they also extended helping hand to the Orakzais in besieging the Samana posts. The control of the Khyber Pass was completely lost and it took quite a while for the British to restore their authority in the Khyber. The Afridis later on had to face a British punitive expedition in the Tirah Valley.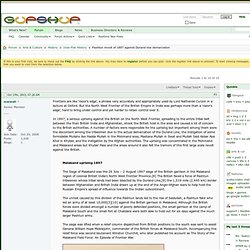 Pashtun revolt of 1897 against Durand line demarcation
Potent Memories From a Divided India
Kabul not to accept Durand Line as border: Karzai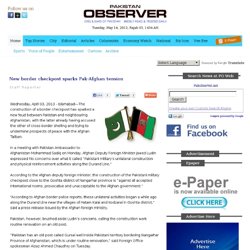 New border checkpost sparks Pak-Afghan tension
Wednesday, April 03, 2013 - Islamabad—The construction of a border checkpost has sparked a new feud between Pakistan and neighbouring Afghanistan, with the latter already having accused the other of cross-border shelling and trying to undermine prospects of peace with the Afghan Taliban. In a meeting with Pakistan Ambassador to Afghanistan Mohammad Sadiq on Monday, Afghan Deputy Foreign Minister Jawed Ludin expressed his concerns over what it called "Pakistani military's unilateral construction and physical reinforcement activities along the Durand Line." According to the Afghan deputy foreign minister, the construction of the Pakistani military checkpost close to the Goshta district of Nangarhar province is "against all accepted international norms, provocative and unacceptable to the Afghan government."
Once again, Afghanistan-Pakistan border skirmish exacerbated, straining relations between the two countries. It grew particularly became a hot issue for Afghanistan as, prior to the installation of the border check posts in Goshta district of the eastern province of Nangarhar, US officials asserted on their position regarding recognition of the Durand line as the international border between the two hostile countries. Building up border check posts by Pakistanis on Afghan side of border as claimed by Afghan officials, fueled a war of words between the neighbors. Continuation of building check posts by Pakistan despite political agreements based on dismantling the contested check posts, triggered border clashes between the two hostile states two days ago. Seemingly the clashes occurred over building disputed border check posts on the Afghan side of the border in the Goshta district of Nangarhar eastern province by Pakistan.
Border Clashes and the History of Durand Line - The Daily Afghanistan ExpressThe Daily Afghanistan Express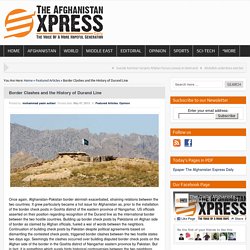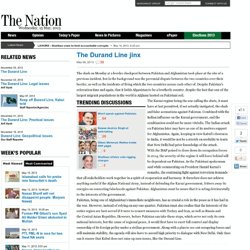 The Durand Line jinx
The clash on Monday at a border checkpost between Pakistan and Afghanistan took place at the site of a previous incident, but in the background was the perennial dispute between the two countries over their border, as well as the incidents of firing which the two countries accuse each other of. Despite Pakistan's reiteration time and again, that it holds Afganistan to be a brotherly country, despite the fact that one of the largest migrant populations in the world is Afghans hosted on Pakistani soil. The Karzai regime being the one calling the shots, it must have at last permitted, if not actually instigated, the clash and false accusations against Pakistan. Combined with the Indian influence on the Karzai government, and the combination could not be more vitriolic. The Indian attack on Pakistan later may have as one of its motives support for Afghanistan.
Durand line is a settled issue with Afghanistan: FO
ISLAMABAD: Foreign Office has said that Durand line is a settled issue between Afghanistan and Pakistan, adding that it find the talk on Durand line a distraction from the other more pressing priorities. Replying to a question, the FO spokesman Aizaz Ahmad Chaudhry said that the country has protested with the government of Afghanistan over the repetition of unprovoked firing from Afghan side on our Gursal post. He further said Pakistan considers India's on-going efforts to build ballistic missile system as a destabilizing development.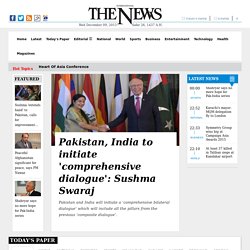 Neighbourhood watch : Karzai's remarks fuel Pak-Afghan tensions
Afghan govern­ment accuse­d the Pakist­ani milita­ry of settin­g up check posts on the Afghan side of the border. Afghan government accused the Pakistani military of setting up check posts on the Afghan side of the border. Afghan President Hamid Karzai's recent verbal onslaught has sparked anti-Pakistan sentiments in Afghanistan. People took to the streets in Kabul and other major cities and burned the Pakistani flag over the Afghan government's claim that Pakistani forces have constructed four check posts in Afghanistan's Nangarhar and Kunar provinces in the east. The allegation has been rejected by the Pakistani military and the Ministry of Foreign Affairs. On Thursday, Afghanistan's state television quoted President Karzai advising the Pakistani government and military to "reform themselves."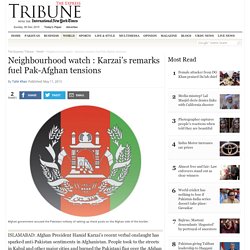 KABUL (WNA): President Hamid Karzai in a telephone conversation with chief of Jamiatul Ulama-Pakistan condemned the recent incident in Kurm Agency, where six people were killed and called terrorism the enemy of human, his office said yesterday. The president in his contact with Mawlana Fazlurahman strongly condemned the bomb attack on the life of election runners of Jamiatul Ulama of Pakistan and former parliament member Muneer Urukzai at an election campaign gathering in Kurm Agency In his conversation, President Karzai called terrorism human enemy, and added that Afghanistan and Pakistan especially the people of either side of the Durand Line have suffered much and considering the threats facing them at the moment, urge them to undertake tough struggle against the heinous phenomenon. He urged the Pakistani side to take into account that it requires for honestly cooperating in war on what he called a regional terror.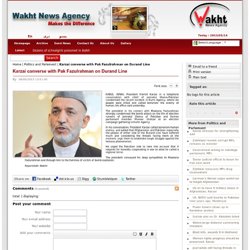 Wakht News Agency - Karzai converse with Pak Fazulrahman on Durand Line
Karzai: Afghanistan Never Recognised the Durand Line
News - Afghanistan Saturday, 04 May 2013 17:06 Last Updated on Sunday, 05 May 2013 11:40 Written by Shakeela Abrahimkhil The Afghan President Hamid Karzai on Saturday has said that Afghanistan has never recognised the Durand Line. Speaking at a press conference in Kabul after the recent border clashes between the Afghan and Pakistani forces, President Karzai said Pakistani military installations across the Durand Line in the Afghan territory was an "futile attempt" to push Kabul to discuss the border issue with Islamabad, something President Karzai said his government "will never be ready for it." "They [the Afghan people] should stand with this young man who was martyred in defending his soil," Karzai said, referring to a slain Afghan border policeman, Mohammad Qasim, who was killed Wednesday night in a border gunfire with Pakistani forces. There were reports that two Pakistani soldiers were also wounded in the exchange of fire.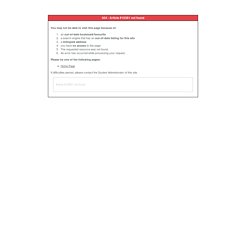 By Sayed Jawad - 12 May 2013, 10:00 pm The United States of America on Sunday once again emphasized on the legal status of Durand Line as the border line between Afghanistan and Pakistan despite Afghan president Hamid Karzai insisted that the government of Afghanistan will never accept the legal status of Durand Line. Deputy Secretary of State William Burns on Sunday told reports in capital Kabul that Washington's stance on this issue remains unchanged, and is similar to Marc Grossman's remarks on the legal status of Durand Line.
US accepts Durand Line as formal Pak-Afghan border: Burns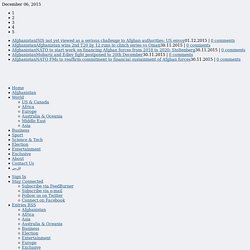 US Position Hasn't Changed On Durand Line
News - Afghanistan Sunday, 12 May 2013 20:03 Last Updated on Sunday, 12 May 2013 21:41 Written by Sharif Hassanyar The United States deputy secretary of state at a press conference on Sunday in Kabul called the Durand Line issue a legal problem, but confirmed the Durand statement by Mark Grossmann former US representative for Afghanistan and Pakistan. Former US representative for Afghanistan and Pakistan has said that Durand is an official border between Afghanistan and Pakistan and that the US has officially recognised the border.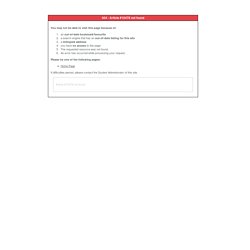 SAMI MAHDI / MARC GROSSMAN - DURAND LINE
This video is currently unavailable. Sorry, this video is not available on this device. Video player is too small. Normal
KABUL – The issue of the Durand Line had not be discussed between President Hamid Karzai and his Pakistani counterpart Asif Ali Zardari when they met in London last week, a presidential spokesman said on Sunday. In London, Karzai held a series of meetings with Zardari at the trilateral talks hosted by the UK premier David Cameron. The two presidents agreed on various issues, including jointly working to reach a peace deal with the Taliban over the next six months.
Durand Line Not Discussed in London: Faizi – The Daily Afghanistan Express
Durand Line
Offici­als say US will not be allowe­d to use supply routes after 2014. Drivers chat atop a fuel tanker truck, used to transport fuel to Nato forces in Afghanistan, parked along a road in Karachi on Tuesday. PHOTO: AFP
Pakistan opposes prolonged US presence in Afghanistan
Retracing Nato routes: Politics of access in the Pak-Afghan region
The curren­t securi­ty predic­ament faced by the Af-Pak region has much to do with its histor­y. The current security predicament faced by the Af-Pak region has much to do with its history. PHOTO: AFP/FILE The year 2011 hasn't been the only time in history when the politics of routes and access shaped international relations in this region.
North Waziristan
Blood Line: Afghanistan and Pakistan's Unspoken Border Dispute
No evidence yet that Kabul attacks were planned on Pakistan soil: US CJCS Dempsey
Columns / G Parthasarathy : The Pak gameplan in Afghanistan
'Neutrality can ensure peace in Afghanistan'
Pakistan after the American withdrawal
PM should be cautious
Who is the real enemy in Afghanistan?
Columns / G Parthasarathy : Zardari's promise belies his limitations
The polio battle
Ambiguous, embittering and unstoppable: U.S. drones in Pakistan | Pakistan: Now or Never?
Kandahar intrigues and the Afghanistan conflict | Afghanistan conflict | Kandahar
US in denial: Watershed in Afghanistan
Crises collide in Afghanistan | World news
The US and The Afghan Train Wreck by Conn Hallinan
Afghanistan: Is Karzai Peace Plan a No-Go? - National Afghanistan Policy
West must relearn lesson of Durand Line | Columnists | Opinion
Running scared of Pashtuns
When boots fail to deliver, Parliament must step in
From Chitral to Nuristan: Woman treks across border to find son
Afghan endgame has Pakistan shuddering
TAPI gas pipeline project challenges and barriers - KHAAMA PRESS | Afghan Online Newspaper
The Durand Line- Where Empires Collide « The Durandline
Afghanistan Chronicles, Part 6: Near Ground Zero and in Af-Pak Region, Two Labyrinths
Taliban are Pak Army proxies, not Pashtun nationalists – By Farhat Taj | Indus Asia Online Journal (iaoj)
Inside Khyber Agency – IV: The porous Durand Line is a smuggler's paradise – Pakistan News, Today Breaking News Updates – Pakistan News Today
Our anti-Punjab mayhem — II —Aamir Riaz | Punjab Punch
Do you think Afghanistan hasn't changed since 1842? | Pakistan: Now or Never?
The corrosion from within
US used 2005 quake to send JSOC spies into Pakistan
A bend in the road - Talat Farooq
Afghanistan: Too close for comfort
International : Pakistan, Afghan, ISAF coordination resumes
Michael Brenner: At Sea in Afghanistan
The Frontier Post
MAD or MADE? | China Power
Report: The Other Guy's Endgame - Part II by Wajahat S Khan
The December 2011 Bonn Conference: a farewell to Afghanistan?
Afghan "exit strategy" begins to unravel | Pakistan: Now or Never?
Policy towards Afghanistan: Support dialogue, not dictation, politicians tell Pakistan
durand line « Tom Stevenson
Death on the Durand Line
Shadowy Wars in Secret Pakistan:Blog on Broad Gauge by Rajiv Jayaram |ET Blogs
PUSHTU MOVEMENTS OVER DURAND LINE « CHUCKMAN'S WORDS ON WORDPRESS: COMMENTS FROM THE WORLD'S PRESS
Pakistan: A Geographical Battlefield
Solution to Kashmir Issue and Durand Line key to Peace in South Asia: HRH Faisal | Institute for Defence Studies and Analyses
Dawat Independent Media Center (DIMC) - In reaction to a report concerning the "Durand Line Recognition"
Various matters: endless war, military detention, the Fed
On the NATO/US Military Strike on Pakistan
Afghanistan Jirga Backs US Deal
Calvin Gibbs, Soldier, Found Guilty In Gruesome Afghanistan War Crimes Case
The Fine Line between Culture and Law in Afghanistan - by Javid Ahmad
Af-Pak designed to implode Pakistan
Pakistan: Reversing the Lens
Paper: Contradictory Crossings of an Uneven Divide: The Durand Line's Differential Impact on Kabul-Peshawar and Qandahar-Quetta Relations (126th Annual Meeting (January 5-8, 2012))
Durand Line | The Great Day of Annihilation
Durand line serves as a line of hate: Karzai
Mao's Rockets and the Eastern Afghan Border War, Part II.
Questionable status as international border by G. Parthasarathy | Shadow Warrior
Pakistan and America: To the bitter end
10 Years After The Taliban
Michael Hughes: When the Lion Roared: How Abdul Haq Almost Saved Afghanistan
It's a fantasy to think we are winning the war in Afghanistan
A law for crossing the Durand Line?
One soldier, 15 militants killed in cross-border attack
Afghan insurgents are just mercenaries
Opinion / Op-Ed : Tightrope act on the Durand Line
Listen to the choir | peacefare.net
Drones: A New Chapter In Modern Warfare - Analysis
IRIN Asia | PAKISTAN: Reluctant to return | Pakistan | Conflict | Migration | Refugees/IDPs
Columns / G Parthasarathy : Durand Line, and Pak's 'imperial' ambitions
Afghanistan appeals for aid as drought looms
Lives Altered by 10 Years of War in Afghanistan
Farahnaz condemns target killing of Hazara people in Quetta | Pakistan News | Onepakistan.com
Police arrest 100 suspects in Quetta