Darkside Government
Eric Lach By his own account, he was in paradise, living in Hawaii with his girlfriend and making around $200,000 a year at his job working for an NSA contractor. Also by his own account, he had been a poor student in high school, did not complete course work at a community college in Maryland, and ended up earning nothing but a GED. Edward Snowden's decision to leak top-secret National Security Agency documents has raised questions about the extent of the government's surveillance capabilities. But it has also led to questions about how someone with Snowden's experience and background — he is just 29 years old — ended up with seemingly easy access to the nation's most sensitive secrets.
Edward Snowden: From GED To NSA?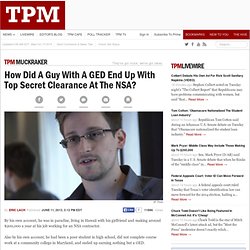 On March 3rd, we published an article that discussed some of the more popular conspiracy theories surrounding the Christopher Dorner case . This week, we are going to take a more in-depth look at one of those theories in particular; the theory that Dorner was able to escape the fiery cabin and elude officers. Even though this scenario seems to be very unlikely, many of the believers contend that the evidence available (or lack thereof) all point to the highly trained Christopher Dorner making a clean getaway. So, should we believe the LAPD and the media when they state that Christopher Dorner died in that cabin in the San Bernardino Mountains or are the conspiracy theorists right when they say that Dorner did not die, he escaped? The official story of the Christopher Dorner case is that he died in the cabin during the shootout between himself and authorities.
Is it Possible Christopher Dorner Got Away?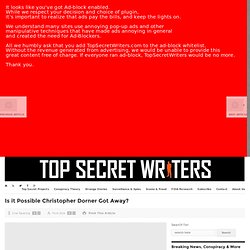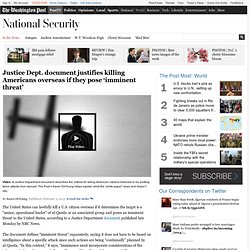 The United States can lawfully kill a U.S. citizen overseas if it determines the target is a "senior, operational leader" of al-Qaeda or an associated group and poses an imminent threat to the United States, according to a Justice Department document published late Monday by NBC News. The document defines "imminent threat" expansively, saying it does not have to be based on intelligence about a specific attack since such actions are being "continually" planned by al-Qaeda. "In this context," it says, "imminence must incorporate considerations of the relevant window of opportunity" as well as possible collateral damage to civilians. It says that such determinations can be made by an "informed, high-level official of the U.S. government."
Justice Dept. document justifies killing Americans overseas if they pose 'imminent threat'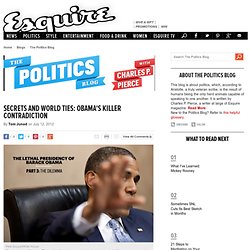 Pete Souza/White House
Obama Drone Strikes - Secrets and World Ties: Obama's Killer Contradiction
Gamma rays hint at dark matter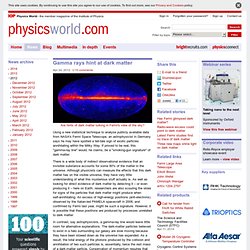 Using a new statistical technique to analyse publicly available data from NASA's Fermi Space Telescope, an astrophysicist in Germany says he may have spotted a tell-tale sign of exotic particles annihilating within the Milky Way. If proved to be real, this "gamma-ray line" would, he claims, be a "smoking-gun signature" of dark matter. There is a wide body of indirect observational evidence that an invisible substance accounts for some 80% of the matter in the universe.
Overseas Civilian Contractors
Watch As Darpa's Fire Suppression Wand Magically Extinguishes These Flames
DARPA Eyes Mobile Apps To Fly Drones - Government - Mobile & Wireless
Drone aircraft moved closer to taking flight in U.S. civilian airspace as regulators issued a call for advice on establishing test sites.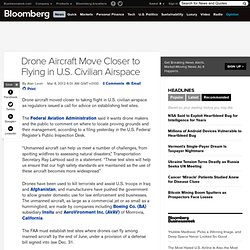 Drone Aircraft Move Closer to Flying in U.S. Civilian Airspace
Drones could be tested near border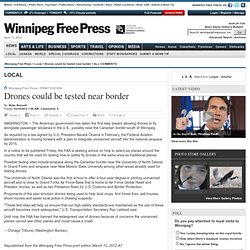 Winnipeg Free Press - PRINT EDITION By: Brian Bennett Posted: 03/10/2012 1:00 AM | Comments:
DARPA aims to cut weapons development time by 80% - Washington Business Journal
Future War: Military satellite could stream live, ultra-zoomed in video of the Earth's surface
I'm close to tears behind my thin cover of sandbags as 20 screaming, masked men run towards me at full speed, strapped into suicide bomb vests and clutching rifles. For every one I manage to shoot dead, three new assailants pop up from nowhere. I'm clearly not shooting fast enough, and panic and incompetence are making me continually jam my rifle.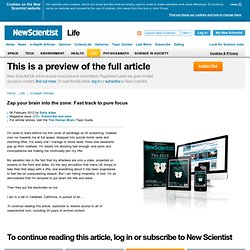 DARPA's Newest Workhorse
News: UAV madness as Darpa's UAVForge competition intensifies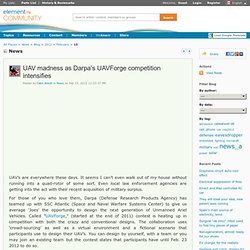 UAV's are everywhere these days.
US' 'Black budget' revealed! $51 Billion spent on covert projects
Global suicide 2020: We can't feed 10 billion - Paul B. Farrell
By Paul B. Farrell , MarketWatch SAN LUIS OBISPO, Calif.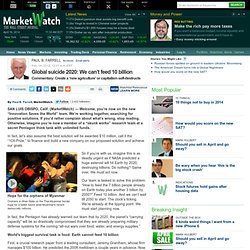 Expanded Role Proposed for Elite Military Forces
The officer, Adm. William H. McRaven, who leads the , is pushing for a larger role for his elite units who have traditionally operated in the dark corners of American foreign policy.
Navy SEAL Commander Advised to 'Get the Hell Out of the Media'
Feb 7, 2012 3:42pm
SOCOM makes a power grab.
The Way Forward: McRaven's Request for More US SOCOM Agility | SOFREP
US secret armies gear up for global war
14 February 2012 The "tide of war is receding" is a phrase President Barack Obama has employed ad nauseam—once in his State of the Union address, twice in the course of remarks last month at the unveiling of the Pentagon's new military strategy document, once again during his speech at the United Nations, also in his announcement of troop withdrawals from Iraq and Afghanistan, and in a Veteran's Day address. The WSWS needs your support!
The mastermind of the raid that killed terrorist Osama bin Laden has served since August 8, 2011, as commander of the highly secretive United States Special Operations Command (USSOCOM), headquartered at MacDill Air Force Base in Tampa, Florida. USSOCOM ensures the readiness of joint special operations forces and, as directed by civilian authority, conducts operations worldwide. At present, U.S. Special Forces are said to be active in about 120 nations worldwide, where they conduct assassinations, counterterrorist raids, long-range reconnaissance, intelligence analysis, foreign troop training, and weapons of mass destruction counter-proliferation operations. Born November 6, 1955, in San Antonio, Texas, William McRaven graduated from Roosevelt High School in 1973 and earned a B.A. in Journalism from the University of Texas at Austin, which he attended on a track scholarship, in 1977.
Commander of the United States Special Operations Command: Who Is William McRaven?
For skeptics of how the American government has conducted its so-called War on Drugs, don't worry, it will soon be out of their hands.
Pentagon outsources 'War on Drugs' to Academi (formerly known as Blackwater) ~ Terminal X
Pentagon outsources War on Drugs to Blackwater
K Street headhunters enamored with upcoming class of retiring lawmakers - TheHill.com
Mass Murder Sanctioned ObamaNazi
Op-Ed: Time to end the war on drugs