Art by richardlazzara
#BuyMyArt,#HandMadeInAmerica,#ArtForSale,#RichardLazzara#ShankarGallery,#Boulder Feb 22
Portfolio Richard Lazzara (Shankar Gallery)
118 consciousness reaping
119 only to appear again
DSC_0015
DSC_0016
DSC_0018
DSC_0019
DSC_0020
DSC_0021
DSC_0022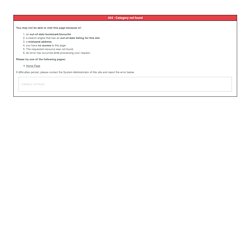 Ever heard the saying "A butterfly flapping its wings in Africa can cause a hurricane in America"?
Investing In Art or Gold: The Best Options During Economic Instability « Art, Antiques and Luxury Design Blog
DSCN2407
Мои твиты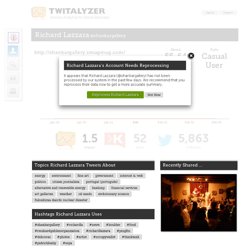 Tips for Searching Twitalyzer
@shankargallery
Boulder Colorado CO Attractions, Event Highlights, Fun Stuff to Do in Boulder County | Boulder Magazine Events Online - Daily Events Calendar - Boulder Arts & Crafts Gallery 40th Birthday Ribbon Cutting and Exhibit Opening
Richard Lazzara
NEW IDEAS ABOUT ART by richard lazzara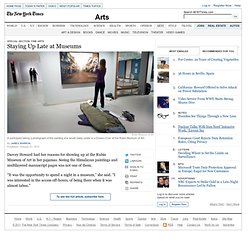 "It was the opportunity to spend a night in a museum," she said.
Museums' Brave New Turf - After Hours
What do New York painter Chuck Close, L.A. artist Laddie John Dill and the estate of L.A. sculptor Robert Graham have in common?
Artists sue Christie's and Sotheby's for 'resale royalties'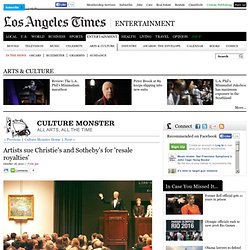 Artists vs. Auction Houses: Litigating the California Resale Royalty Law - CultureGrrl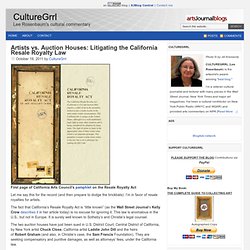 First page of California Arts Council's pamphlet on the Resale Royalty Act Let me say this for the record (and then prepare to dodge the brickbats): I'm in favor of resale royalties for artists. The fact that California's Resale Royalty Act is "little known" (as the Wall Street Journal's Kelly Crow describes it in her article today) is no excuse for ignoring it.
shankargallery on HuffingtonPost
Carolina May 2011 by Richard Lazzara - a set on Flickr
Red Leaf Day
Red Leaf Day
Richard Lazzara
Painting - Praemium Imperiale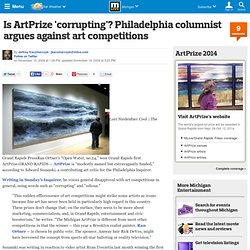 GRAND RAPIDS -- ArtPrize is "modestly named but extravagantly funded," according to Edward Sozanski, a contributing art critic for the Philadelphia Inquirer. Writing in Sunday's Inquirer, he voices general disapproval with art competitions in general, using words such as "corrupting" and "odious."
Is ArtPrize 'corrupting'? Philadelphia columnist argues against art competitions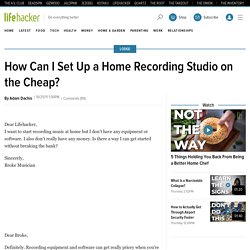 Dear Lifehacker, I want to start recording music at home but I don't have any equipment or software. I also don't really have any money. Is there a way I can get started without breaking the bank?
@shankargallery
Richard Lazzara (shankargallery) on Twitter
Richard Lazzara
Richard Lazzara
The SmugMug Blog
An intractable problem solved by a bold stroke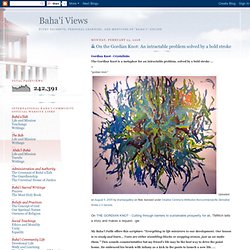 Gordian Knot - CrystalinksThe Gordian Knot is a metaphor for an intractable problem, solved by a bold stroke ...