How to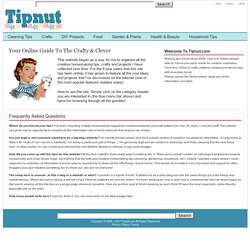 Frequently Asked Questions Where do you find all your tips? I've been collecting vintage homemaking magazines, books/cookbooks and craft patterns for over 20 years, I love this stuff! The internet has given me an opportunity to compile all this information into a handy resource that anyone can review. Are you legit or just someone seeking to be a big blog celebrity?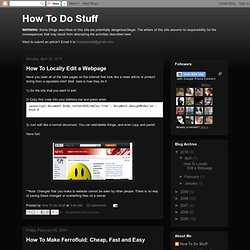 The first step in making a perfect cup of coffee is to select your beans. Coffee is grown in three majors regions in the world: Central/South America, Africa, and Indonesia. Personally, I think that South American coffees have a sweeter taste, African coffees have citrus or floral flavors, and Indonesian coffees have spicier flavors. Find a coffee that you like, but don't be afraid to experiment and try new things. Always buy your coffee whole-bean and as freshly roasted as possible.
Thanks to Jessica Merritt for this fascinating guide In part 2 – surviving Earthquakes, Floods and Volcanoes. Protect Your Home and Family from an Earthquake More than three million earthquakes both small and large happen each year.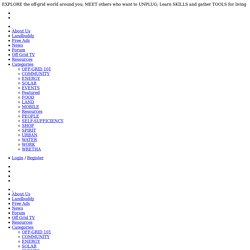 5 Secret Codes You Need to Know About Costco's Prices to Get Even Better Deals 12:01 AM — It's no surprise that Costco has great deals, and that's why millions pay annual fees for the privilege to shop in their wholesale outlets. Just take their hotdog and soda combo for $1.50—it's the same price now as it was 27 years ago. The best thing about Costco is that you don't even have to pay for a membership to get some of their deals.