Daywatch // mechants
CrowdStar
zSlide : Jeu-Vidéo Addictif sur Réseaux Sociaux
We'd like to apologise for the recent slowdown and lag some of you have experienced. We originally thought this problem could have been with out servers but it turned out that this was due to issues experienced by telecoms providers in certain areas and was outwith our control. Thank you for bearing with us, we thank you for your patience and understanding in this matter.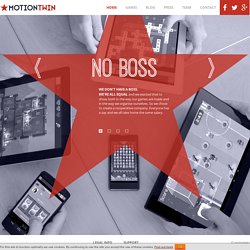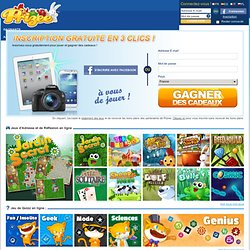 Vous avez besoin de vous divertir, de vous détendre en vous amusant à des jeux en ligne ? Le site vous en propose une multitude ! Il suffit de parcourir nos nombreuses rubriques pour s'apercevoir que le contenu est gratuit, varié et adapté à tout type de joueur ou à toute demande ! Entre la rubrique destinée aux enfants, celle de réflexion, d'arcade, d'action, de sport, de tir ou de stratégie, vous aurez le choix !
Cafe.com – Jeux Gratuits en Ligne – Jouer Gagner Rencontrer. Jou
Bret on Social Games
For the first time in about a year have I been inspired to write a post. It's not for lack of ideas or analysis, those nuggets have been going to my employer, Zynga. However, this is the first story in a long time that I really felt was important. On both a personal level and an industry level. You'll have to discern the importance to the industry here: http://www.techcrunch.com/2010/01/11/mochi-media-acquired-by-shanda-games/ Here's the personal and this speaks to the reason why I'm so happy for Jameson Hsu (CEO of Mochi Media):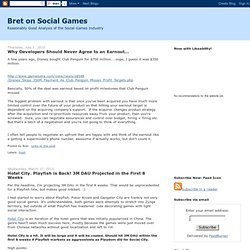 Titanfall: Why Respawn is punishing cheaters Respawn has begun to exclude Titanfall cheaters from the general player population. We speak with network engineer Jon Shiring and community manager Abbie Heppe to find out more. Blog: $5B in one year?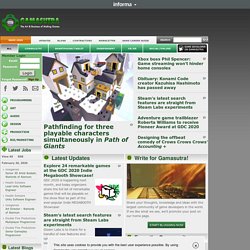 Games for Social Networks - Notes On The Design and Business of