Employee Strategy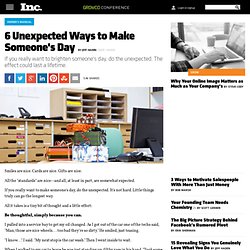 If you really want to brighten someone's day, do the unexpected.
Motivating Employees: Little Ways to Make Their Day
Some people think you can't teach customer service. That may be true, but only if the person you're trying to teach doesn't have the right attitude or mindset to begin with.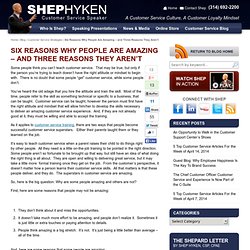 Six Reasons Why People Are Amazing - and Three Reasons They Aren't | Shep Hyken
COOPERATION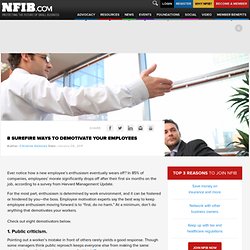 8 Surefire Ways to Demotivate Your Employees
Ever notice how a new employee's enthusiasm eventually wears off? In 85% of companies, employees' morale significantly drops off after their first six months on the job, according to a survey from Harvard Management Update.
Why Good People Can't Get Jobs: Chasing After the 'Purple Squirrel'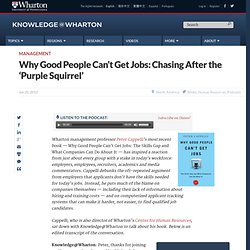 Wharton management professor Peter Cappelli's most recent book -- Why Good People Can't Get Jobs: The Skills Gap and What Companies Can Do About It -- has inspired a reaction from just about every group with a stake in today's workforce: employers, employees, recruiters, academics and media commentators.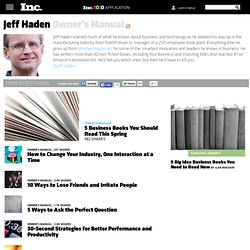 Page Not Found
Forget the pep talks, the reviews, and the carrots and sticks.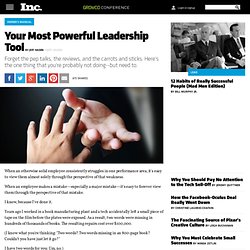 Best Leadership Tool for Managing Employees
Change Your Employees' Minds, Change Your Business - Scott Keller and Kaleen Love
by Scott Keller and Kaleen Love | 1:37 PM March 1, 2012 Many business leaders don't care why employees do anything as long as they follow the company's rules, processes, cultural norms and laws. But we've found that leaders can create and sustain stronger business results if they understand — and manage — how employees approach their work every day.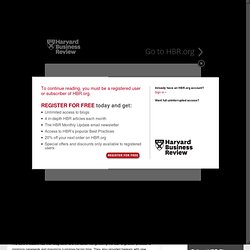 4 Essentials of Employee Engagement Posted by Joe Jones on Fri, Dec 02, 2011 @ 11:31 AM With organizations clamoring for their team members to be more effective and efficient while "on the clock", and take stronger ownership in their work;
4 Essentials of Employee Engagement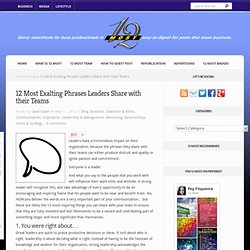 12 Most Exalting Phrases Leaders Share with their Teams
Leaders have a tremendous impact on their organization, because the phrases they share with their teams can either produce distrust and apathy or ignite passion and commitment.
Hiring is hard.
12 Most Debilitating Hiring Mistakes Small Businesses Make
Punching above your weight: Tips for small startups taking on the big guys
Boxing, mixed martial arts and wrestling employ weight classes to ensure the competition is fair and you're tested on skill, not size. In business, weight classes don't exist, so if your company is a young, skinny 95-pounder, while your industry is filled with 300lb giants, you're going to need to tighten up your laces and punch way above your weight.
Editor's Note: Servant leadership is a different way of conceiving of the role of leaders in modern organizations. The term was coined by Robert Greenleaf. Here's a brief overview of the concept.
What is a "Servant Leader?" You May Have More Than You Think (Greenleaf)
This copy is for your personal, non-commercial use only. To order presentation-ready copies for distribution to your colleagues, clients or customers, click the "Reprints" link at the top of any article. From the November 2011 issue of Investment Advisor • Subscribe!
Let Go to Grow
There are certain things people are picky about but may not realize. Booking flights is very personal, as it turns out. If you need a window seat at least five rows from the nearest child, you're probably better off handling it yourself—unless you really articulate the particulars you want, says Ted Roden, founder and CEO of Fancy Hands, which is based in New York City.
How to Delegate Anything
I'm going to sound like the most conceited jerk in the world for a few sentences here….but bear with me.
Stop Kidding Yourself, You're VERY Replaceable
Motivate (and Pay) Your People To Stay - Verizon | Forums and Blogs - Verizon Community
Tips to Foster Employee Ownership
In the Groove – Gaming meets Social Entrepreneurship | Strange Attractors
Caring
Listening - The No. 1 People Skill
Giving Feedback -The No. 2 People Skill
2 Secrets to Keeping Your Employees Engaged
Reference Checks Remove One in Five Job Candidates From Consideration
Baby Boomer Entrepreneurs Group News