Websites, Blogs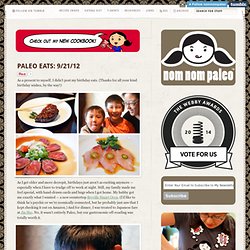 As a present to myself, I didn't post my birthday eats.
Paleo Eats: 9/21/12
GNOLLS.ORG - Home of J. Stanton and The Gnoll Credo
ThePaleoMom
The Primalist
Paleo Diet, Paleolithic Diet and Lifestyle Questions and Answers
Easy Recipes | Balanced Bites | Holistic & Paleo Nutrition Coaching & Seminars
Paleo Breakfast : Recipes for a Paleo Breakfast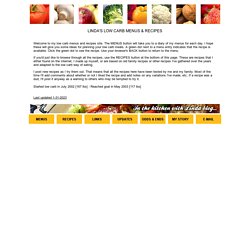 Welcome to my low carb menus and recipes site. The MENUS button will take you to a diary of my menus for each day. I hope these will give you some ideas for planning your low carb meals.
Mark's Daily Apple
It's Friday, everyone! And that means another Primal Blueprint Real Life Story from a Mark's Daily Apple reader. If you have your own success story and would like to share it with me and the Mark's Daily Apple community please contact me here.