Websites, Blogs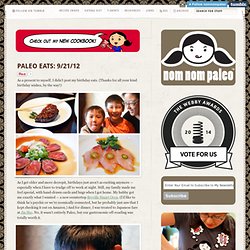 As a present to myself, I didn't post my birthday eats. (Thanks for all your kind birthday wishes, by the way!) As I get older and more decrepit, birthdays just aren't as exciting anymore — especially when I have to trudge off to work at night. Still, my family made me feel special, with hand-drawn cards and hugs when I got home. My hubby got me exactly what I wanted — a new countertop Breville Smart Oven.
Paleo Eats: 9/21/12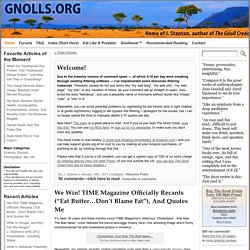 GNOLLS.ORG - Home of J. Stanton and The Gnoll Credo
The response to the written version of my 2013 AHS presentation has been overwhelmingly positive. Based on page views, the number of people willing to read my work greatly exceeds the number of people willing to watch it in video form! Therefore, I present to you the full text of my presentation to the 2012 Ancestral Health Symposium—including slides. (The original video can be found here.) This is some of my finest work. It provides a theoretical and practical framework for understanding hunger—an understanding sadly obscured by oversimplification and moralizing, from both scientists and policymakers.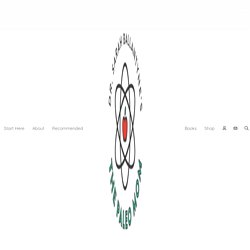 Our eighty-seventh show! Ep. 87, Live from Paleo f(x) In this episode of The Paleo View, Sarah, Stacy and EVEN Matt host a podcast recording from Paleo f(x), sharing on their favorite vendors and new products, and are joined by many guests from the paleo community for some casual (insanely entertaining) banter. Who can you expect […] Continue Reading » Sarah Al-Khayyal is the health bent foodie behind the Paleo blog Primal Bites. An Atlanta native, Sarah is currently studying at the University of St.
ThePaleoMom
Could it be true? Three blog entries in four weeks, instead of my typical month-long lulls of silence? Has this blog been hijacked by an evil but prolific employee of Minger, Inc.? Don't worry; I'll vanish again soon.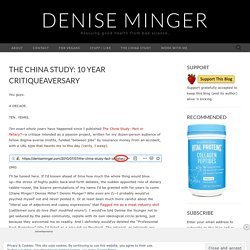 I was super excited to hear that Michelle from the fabulous blog Nom Nom Paleo is creating a cookbook, and even mores stoked to have it in my hands! This book is a massive, hefty hardcover, with over 100 "nomtastic" recipes. What I think most people will appreciate most is how approachable this cookbook is. Not only are the recipes well-written and easy to follow, but each one has multiple photos to guide you through the process. And the fun comic book theme throughout, along with the family photos and humour helps show how fun cooking and paleo can be.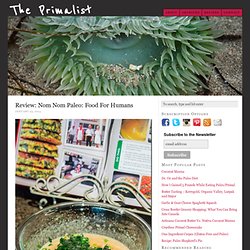 The Primalist
Paleo Diet, Paleolithic Diet and Lifestyle Questions and Answers
Easy Recipes | Balanced Bites | Holistic & Paleo Nutrition Coaching & Seminars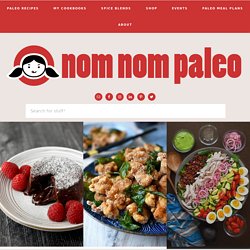 Eggs: they're pretty magical. They're amazingly portable, wonderfully versatile, and my favorite emergency protein by a mile. Like me, Henry loves eggs, no matter how they're prepared: scrambled, poached, soft-boiled, over-hard, you name it. (My pun-loving husband might even describe them as eggceptional, but that's going a yolk too far.) Plus, eggs are quite possibly the most nutrient-dense super-food around.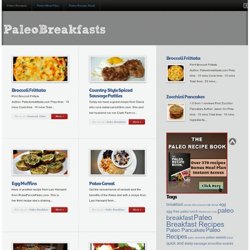 Paleo Breakfast : Recipes for a Paleo Breakfast
Broccoli Frittata Print Broccoli Frittata Author: Paleobreakfasts.com Prep time: 15 mins Cook time: 10 mins Total... More » Country-Style Spiced Sausage Patties Today we have a guest recipe from Diana who runs radiancenutrition.com. She and her husband run run Clark Farm in... More » Egg Muffins Here is another recipe from Laci Hansard from PicketFencePaleo.com. This is her third recipe she's sharing...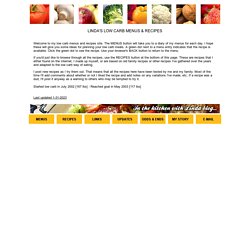 Welcome to my low carb menus and recipes site. The MENUS button will take you to a diary of my menus for each day. I hope these will give you some ideas for planning your low carb meals.
Mark's Daily Apple
There are so many recipes for roasts that simply say, "season the meat with salt" before cooking. But exactly how much salt? Too little, and the meat is bland.