Stuff i want
http://www.brookstone.com/polished-silver-oval-wifi-and-2gb-usb-cufflinks WiFi and 2GB USB Cufflinks
WiFi and 2GB USB Cufflinks
16 Million Color LED Lamp
Introducing a new world of color into your home, the Equinox Mood Light lets you shower your living space with your choice of 16 million colors. Using 7 long-life LEDs, the Equinox is operated by a wireless remote control, allowing you to create the perfect relaxing atmosphere at the touch of a button. The exterior was design by Zhang Xun who is the winner of Germany Red-dot concept design award.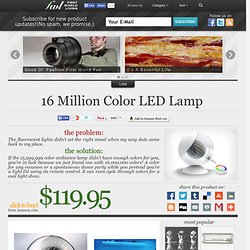 26 Pocket Jacket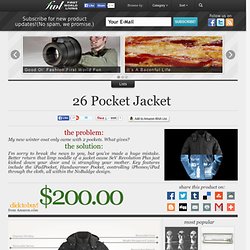 SeV Revolution Plus
iPhone/iPad Pico Projector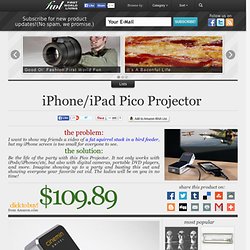 Take projection out of the boardrooms and put it literally in the palm of your hand with the Cinemin Swivel Multimedia Pico Projector by WowWee.
http://www.amazon.com/dp/B004IDG6XK/?tag=firworliv-20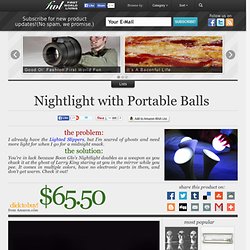 Nightlight with Portable Balls
Newest Items to make your life easier.