Movies
Warrior: Tom Hardy, Joel Edgerton, Nick Nolte, Jennifer Morrison: Amazon Instant Video
Transformers: Dark of the Moon: Shia LaBeouf, Hugo Weaving, Josh Duhamel, Rosie Huntington-Whiteley: Amazon Instant Video
Captain America: The First Avenger: Chris Evans, Hugo Weaving, Hayley Atwell, Stanley Tucci: Amazon Instant Video
And Then Came Lola: Ashleigh Sumner, Jill Bennett, Ellen Seidler, Megan Siler: Amazon Instant Video
Brokeback Mountain: Heath Ledger, Jake Gyllenhaal, Randy Quaid, Valerie Planche: Amazon Instant Video
Prime Instant Videos: Amazon Instant Video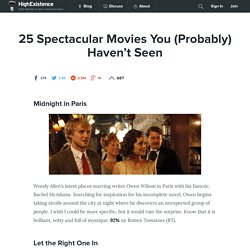 Midnight in Paris
Edit Storyline An abortion clinic worker with a special heritage is enlisted to prevent two angels from reentering Heaven and thus undoing the fabric of the universe.
Dogma (1999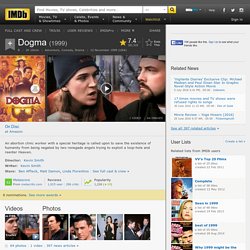 Haywire (2011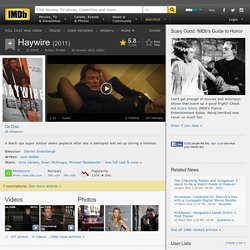 Edit Storyline
Maleficent (2014
The Forger (2012
Byzantium (2012
The Kids Are All Right (2010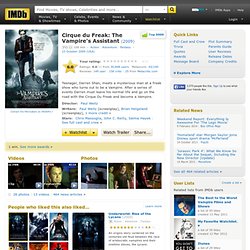 Cirque du Freak: The Vampire's Assistant (2009
Edit
Ice Castles (2010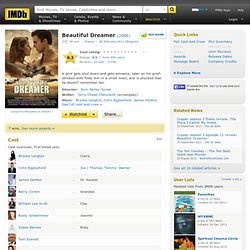 Beautiful Dreamer (2006
Edit Storyline
U-571 (2000
Edit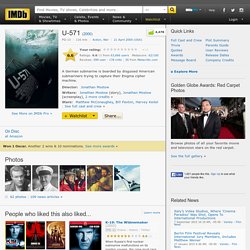 16-Love (2012
Princess of Thieves (TV 2001
Privileged (2010
Trivia After a few years of playing adult roles, this was the first of three high school roles in a row for Piper Perabo . She was cast as a teenager, although she was already in her mid-20's at the time.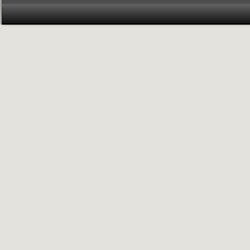 Lost and Delirious (2001
Imagine Me & You (2005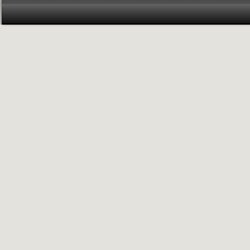 Edit