Social
Welcome to Gaia | Gaia Online
* April 18, 2014 * VF Minions Recruitment Contest Recruit new members to VF to be your minions! Everytime you recruit someone to VF, they are listed as your VF minion and you get VF points good for prizes. In addition to the regular VF points and prizes, we are offering extra prizes for this limited-time contest.
VampireFreaks.com - Gothic Industrial Culture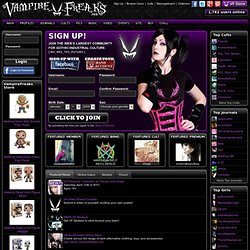 Meet People, make friends, play games and free video chat on MeetMe.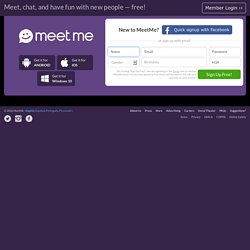 Nickolas, Kelowna, Canada Jenny, Oshawa, Canada Justin, Flamborough, Canada Emily, Belleville, Canada Selene, Vancouver, Canada Crystal, Vancouver, Canada
Welcome to Facebook - Log In, Sign Up or Learn More
fubar: Real people. Real fun.