Psychology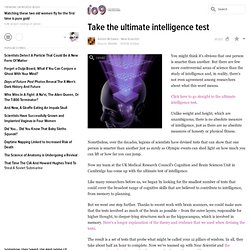 SExpand You might think it's obvious that one person is smarter than another. But there are few more controversial areas of science than the study of intelligence and, in reality, there's not even agreement among researchers about what this word means.
Take the ultimate intelligence test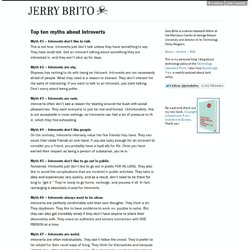 Myth #1 – Introverts don't like to talk.This is not true. Introverts just don't talk unless they have something to say. They hate small talk. Get an introvert talking about something they are interested in, and they won't shut up for days.
The Neuroscience Of Change—Or How To Reset Your Brain : The World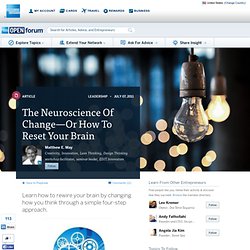 Learn how to rewire your brain by changing how you think through a simple four-step approach. July 07, 2011
Video