Книги
PiratBooks:Бесплатная электронная библиотека epub fb2 скачать
Притчи.ру
Станислав Лем - русский сайт

From the Author: WebGL Bookcase is an experimental interface for the Google Books API. Features: + Browse over 10,000 book covers. + Search by subject. + Open a 3D model of each book by clicking it. + Once open, click the button to get the book on books.google.com. + Download books on your phone with the QR code. + Find free books by selecting the Free Books subject. Technology: Google Books API, WebGL, Three.JS Tags:
Книжный интернет-магазин RUFANBOOK. Интересные книги для вас
Электронная библиотека фантастики и фэнтези - фантастика скачать бесплатно
Мчаться к черному карлику, отдаленному от Земли на миллиарды световых лет, управляя быстрым, как мысль, звездолетом. Или брести вместе с полярниками к таинственной Земле Санникова.
Фантастика - фэнтези. Читать книги онлайн, скачать книги txt.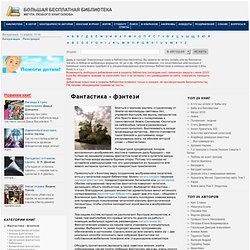 House and Philosophy: Everybody Lies! | Философия поп-культуры | Купить книги: интернет-магазин / ISBN 978-5-904522-34-6