Salads & Soups
I've been having a blast recreating recipes from my summer food adventures in Taiwan. Thank goodness it's soup week at The Kitchn because I think I saved the best for last! Beef noodle soup is considered a national dish in Taiwan, and I had a chance to experience it firsthand at Lao Zhang Beef Noodles, a former winner of Taiwan's annual Beef Noodle Festival. I was Jet-lagged and perhaps a bit delirious when I entered the noodle shop for my first meal of the trip (I refuse to count the Texas-sized bag of Peanut M&M's washed down with Cool Ranch Doritos in the hotel minibar a meal.).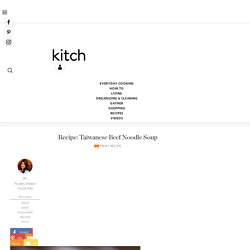 Recipe: Taiwanese Beef Noodle Soup | The Kitchn - Aurora
Lebanese Fatoush Salad
After gallivanting around the country for the majority of June, I've decided that it's time to get back to some healthy eating habits and enjoy all of the great produce that is available during the summer. Now don't get me wrong, I love eating out at fabulous restaurants, but sometimes a girl just needs some home cooked meals! So to kick off this spurt of healthy eating, I made a Fatoush Salad.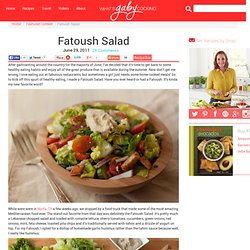 Indian Chickpea Salad with Ginger
Posted on | June 20, 2011 | 5 Comments This fresh and healthy Indian dish is a great for a get-together with friends or a quick dinner. Once the beans are cooked or if you use canned garbanzo beans, this salad will be ready in no time. The fresh ginger and cumin create the Indian flavor. Ingredients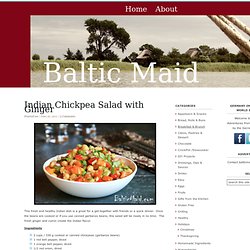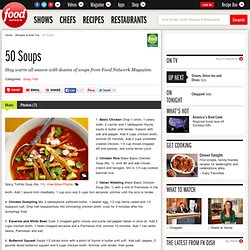 1. Basic Chicken Chop 1 onion, 1 celery stalk, 2 carrots and 1 tablespoon thyme; sauté in butter until tender. Season with salt and pepper. Add 6 cups chicken broth; simmer 20 minutes. Add 2 cups shredded cooked chicken, 1/3 cup mixed chopped dill and parsley, and some lemon juice.