Non-Veg
I've got to get this off of my chest. I care about bees. Like a lot. So much so, that when I have to write up the Links We Love at work each week I try to throw in one story about what's going on in the world of bees. It's gotten a little much though. I know.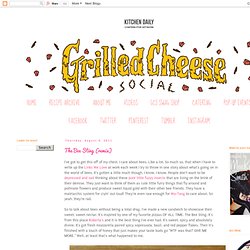 Uh-oh…this calzone shouldn't be a calzone. Nope. It totally should be a picture of a pizza…topped with layers of ricotta, melted mozzarella, cubes of roasted butternut squash and broccoli rabe. That was the plan. This pizza was supposed to convince me that broccoli rabe isn't this gross, bitter leaf situation…well that failed.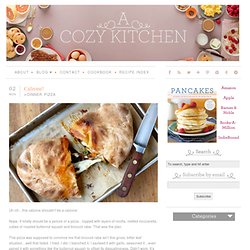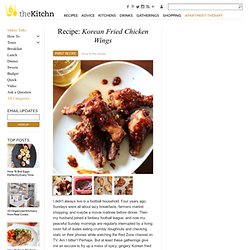 I didn't always live in a football household. Four years ago, Sundays were all about lazy breakfasts, farmers market shopping, and maybe a movie matinee before dinner. Then my husband joined a fantasy football league, and now my peaceful Sunday mornings are regularly interrupted by a living room full of dudes eating crumbly doughnuts and checking stats on their phones while watching the Red Zone channel on TV. Am I bitter?
Recipe: Korean Fried Chicken Wings | Apartment Therapy The Kitchn - Aurora
English-Muffin Breakfast Pizza Recipe : Ellie Krieger : Food Network - Aurora
Ingredients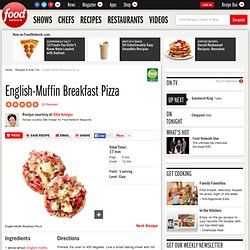 1 1/2 lbs boneless, skinless chicken thighs or breasts (thinly cut) 1 cup plain yogurt 1/4 cup vinegar
Chicken Shawarma recipe at PakiRecipes - Aurora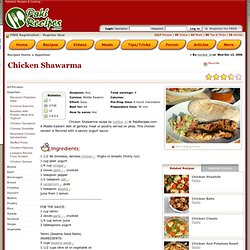 Chicken Nuggets recipe by Alvina Choudhry. Crispy outside and tasty inside...freshly made chicken nuggets can be partnered up with chips, salad or on their own with Ketchup
Chicken Nuggets recipe at PakiRecipes - Aurora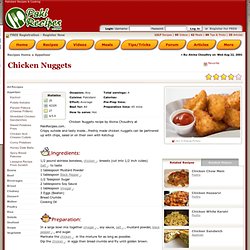 Chicken Bread recipe at PakiRecipes - Aurora
Roast Chicken with Herb-and-Garlic Pan Drippings Recipe at Epicurious.com - Aurora
Stir 6 tablespoons salt, sugar, and 4 cups water in a large pot until salt and sugar dissolve. Add 4 more cups cold water. Add chicken.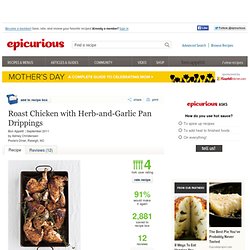 Sirloin With Teriyaki Broth Recipe : Food Network Kitchens : Food Network - Aurora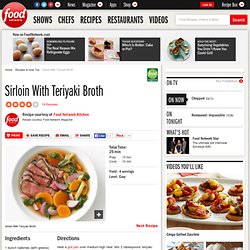 Ingredients 1 bunch radishes (with greens) 5 tablespoons teriyaki sauce 3 tablespoons oyster sauce 3 teaspoons grated peeled ginger Freshly ground pepper 1 1/2 pounds boneless sirloin steak (about 1 1/2 inches thick) Vegetable oil , for the pan 2 tablespoons unseasoned rice vinegar 1 tablespoon packed brown sugar 2 small sweet potatoes , peeled and cut into 1/4-inch-thick rounds 1 bunch scallions , white and green parts separated, cut into 1 1/2-inch pieces Toasted sesame oil, for drizzling Roughly chop the radish greens.
Ingredients
Crisp Crab Cakes Recipe : Ellie Krieger : Food Network - Aurora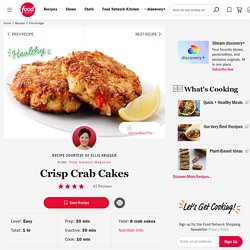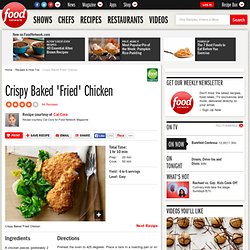 Crispy Baked 'Fried' Chicken Recipe : Cat Cora : Food Network - Aurora
Ingredients 8 chicken pieces (preferably 2 breasts, 2 thighs, 2 legs and 2 wings) 1/2 cup all-purpose flour Kosher salt and freshly ground pepper 4 cups cornflakes 2/3 cup buttermilk 2 tablespoons dijon mustard 1/4 teaspoon cayenne pepper 1 1/2 teaspoons paprika 3/4 teaspoon ground sage Directions
Chicken Fingers With Curried Ketchup Recipe : Food Network Kitchens : Food Network - Aurora
Ingredients
Ingredients 4 split chicken breasts, skin on Kosher salt freshly ground black pepper 1 lemon sliced in wedges, 6-8 slices 1/4 cup extra virgin olive oil 9 cloves minced garlic- about 3 Tbs 1/3 cup dry white wine 1 Tbs grated lemon zest (2 lemons) 2 Tbs freshly squeezed lemon juice 1½ tsp dried oregano 1 tsp minced fresh thyme leaves, plus 4 sprigs
Baked Herb Lemon Chicken
This recipe for General Tso's chicken has been the most popular on this site since I first posted it in 2009. Month after month it continues to be the most viewed and searched for recipe here.
This was our breakfast Sunday morning. Aren't they cute? They were very, very good. It's the whole egg and the toast combo all together in one nice package. These are so easy to make and wouldn't they be splendid on a brunch buffet table?
Baby Portobello Mushroom Bruschetta
This little dish spells sexy in every way I can think of. Not only is it sexy to look at, it is also sexy to eat and sexy to smell. This is great to eat the morning after or before the commencement of the night if you know what I mean.
Caribbean Chicken Wings
Deviled Egg Recipes
shrimp dumplings
Baked Extra-Spicy Hot Wings
Spicy Grilled Chicken Wings
Honey BBQ Chicken Wings
Baked Crunchy Chicken Bites