Menu
Welcome to Soup Week! It's a soup-broth-stew sort of week, with gray skies here and the craving for a hot mug of soup cradled in my hands. So we're breaking out the soup pot — to get things going, here are 25 favorite soups from the archives.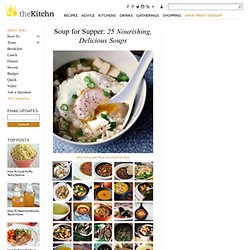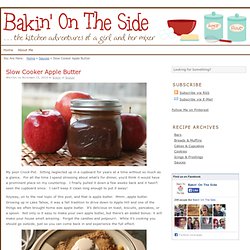 Slow Cooker Apple Butter - Aurora
My poor Crock-Pot. Sitting neglected up in a cupboard for years at a time without so much as a glance. For all the time I spend stressing about what's for dinner, you'd think it would have a prominent place on my countertop. I finally pulled it down a few weeks back and it hasn't seen the cupboard since. I can't keep it clean long enough to put it away! Anyway, on to the real topic of this post, and that is apple butter.