Education
Get flash to fully experience Pearltrees
Missed lectures or hate teachers? Or want to study computer science courses without going to university? … You can study anytime anywhere because there are number of free online computer science courses available on internet that are very interactive.
What constitutes learning in the 21st century?
Stanford University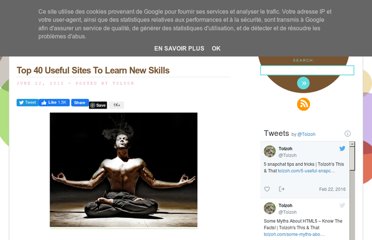 The web is a powerful resource that can easily help you learn new skills.
By PAMELA DRUCKERMAN Emmanuel Fradin for The Wall Street Journal.
One day in the early 1900s, a prominent American businessman named Claude C.