DIY
Survival Books - Compact Survival Kit - FM 21-76 US ARMY SURVIVAL MANUAL Reprinted as permitted by U.S. Department of the Army License: http://creativecommons.org/licenses/publicdomain/ - King James Bible Use this to survive TEOTWAWKI - Survival Myths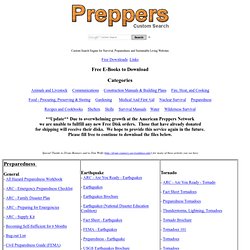 Free Downloads
Diy News, Videos, Reviews and Gossip - Gizmodo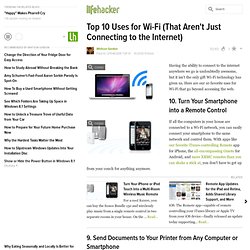 Having the ability to connect to the internet anywhere we go is undoubtedly awesome, but it isn't the only gift Wi-Fi technology has given us. Here are our 10 favorite uses for Wi-Fi that go beyond accessing the web. 10. Turn Your Smartphone into a Remote Control If all the computers in your house are connected to a Wi-Fi network, you can easily connect your smartphone to the same network and control them. With apps like our favorite iTunes-controlling Remote app for iPhone, the all-encompassing Gmote for Android, and more XBMC remotes than you can shake a stick at , you don't have to get up from your couch for anything anymore.
DVD players are so 1999. In this day and age, a custom media center running XBMC is the only thing you really need hooked up to your TV—whether you're watching movies you've ripped, streaming your favorite TV shows from Netflix and Hulu, listening to podcasts, or even playing video games. This guide will tell you everything you need to know to create an awesome, customized, do-anything media center with XBMC.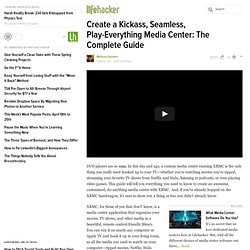 Pompeii Oven - a set on Flickr - Aurora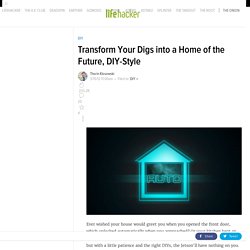 Ever wished your house would greet you when you opened the front door, which unlocked automatically when you approached? Or your kitchen kept an inventory of everything inside it? The Jetsons may seem like they've got it all, but with a little patience and the right DIYs, the Jetson'll have nothing on you.
LAN-Party Optimized House - Aurora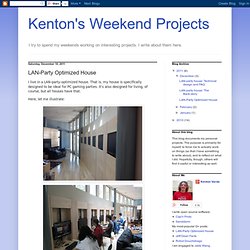 I live in a LAN-party-optimized house. That is, my house is specifically designed to be ideal for PC gaming parties. It's also designed for living, of course, but all houses have that.
:: Exhibition :: The place to share and show off projects Until someone finds a way to categorize what is here, be sure to remember that your browser has a "find in this page" tool (ctrl-F in Firefox) which can help you find what you are looking for! Arduino user projects Automated Window Blinds controlled by the Sun's state. A GameBoy -like handheld gaming platform using only an Arduino Uno and GLCD.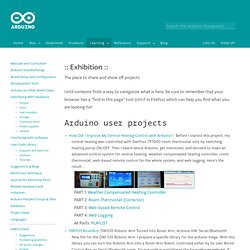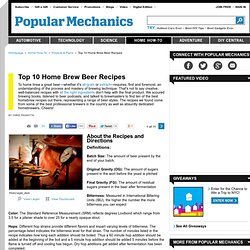 Beer Recipes - Brewing Beer Recipes
Definitions: Batch Size: The amount of beer present by the end of your batch. Original Gravity (OG): The amount of sugars present in the wort before the yeast is pitched
How to Build Your Own Cheap, Simple Solar Oven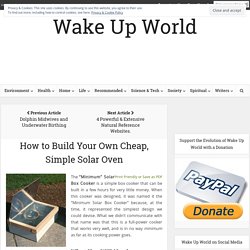 The "Minimum" Solar Box Cooker is a solar oven that you can built quickly from two cardboard boxes. The "Minimum" Solar Box Cooker is a simple box cooker that can be built in a few hours for very little money. When this cooker was designed, it was named it the "Minimum Solar Box Cooker" because, at the time, it represented the simplest design we could devise. What we didn't communicate with that name was that this is a full-power cooker that works very well, and is in no way minimum as far as its cooking power goes. What You Will Need - Two cardboard boxes.
Do it yourself auto articles