Alcoholic
Milk and Booze! How To Make Sweet Milk Liqueur | The Kitchn - Aurora. Previous image Next image Milk liqueur: a Portuguese recipe made from equal parts vodka (or grappa), milk, and sugar.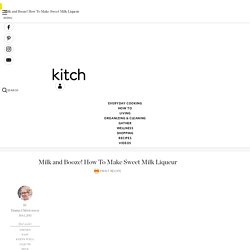 Cocktail Guide. The Dalmatian - Grapefruit and Black Pepper Cocktail Recipe. Top 10 Popular Shot & Shooter Recipes | The Intoxicologist - Aurora. Today, September 22, marks the day for the fastest drinking record; Dustin Phillips of the United States consumed a 14 ounce bottle of Ketchup through a 1/4" straw in 33 seconds flat ten years ago.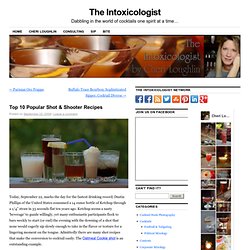 Ketchup seems a nasty 'beverage' to guzzle willingly, yet many enthusiastic participants flock to bars weekly to start (or end) the evening with the downing of a shot that none would eagerly sip slowly enough to take in the flavor or texture for a lingering moment on the tongue. Admittedly there are many shot recipes that make the conversion to cocktail easily. The Oatmeal Cookie shot is an outstanding example. However, many prefer shots and shooters too horrid to down without holding the nose or throwing them back feverishly with a beer chaser or *gasp* water back. I know…I mentioned the word 'water' in a cocktail post.
Mexican Mojito. Mexican Mojito When do you think of tequila, do you think of wild college parties, body shots, and Tijuana?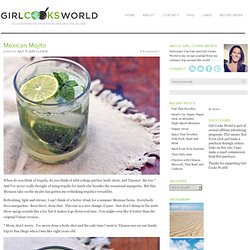 Me too.* And I've never really thought of using tequila for much else besides the occasional margarita. But this Mexican take on the mojito has gotten me rethinking tequila's versatility. Refreshing, light and citrusy, I can't think of a better drink for a summer Mexican fiesta. Everybody does margaritas.
---