Alcoholic
Milk liqueur: a Portuguese recipe made from equal parts vodka (or grappa), milk, and sugar. Say hello to the newest addition to our liquor cabinet ! This rather improbable combination of vodka and milk makes a liqueur so smooth and perfectly sweet that you'll want to sip it straight.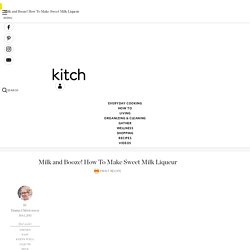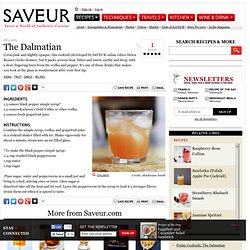 The Dalmatian - Grapefruit and Black Pepper Cocktail Recipe
Jul 1, 2011 Coral-pink and slightly opaque, this cocktail (developed by SAVEUR online editor Helen Rosner) looks demure, but it packs serious heat: bitter and sweet, earthy and deep, with a slow, lingering burn from the vodka and pepper.
Today, September 22, marks the day for the fastest drinking record; Dustin Phillips of the United States consumed a 14 ounce bottle of Ketchup through a 1/4" straw in 33 seconds flat ten years ago. Ketchup seems a nasty 'beverage' to guzzle willingly, yet many enthusiastic participants flock to bars weekly to start (or end) the evening with the downing of a shot that none would eagerly sip slowly enough to take in the flavor or texture for a lingering moment on the tongue.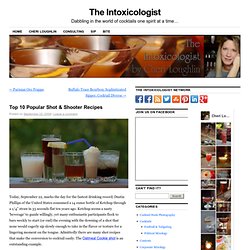 Mexican Mojito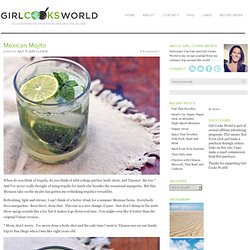 Mexican Mojito When do you think of tequila, do you think of wild college parties, body shots, and Tijuana?