Science
Unbelievable.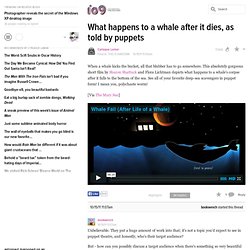 What happens to a whale after it dies, as told by puppets
Environment/Sustainability
FOSS 3-6 Modules
Science Games Online
Net guide to elementary science fun and games for kids online.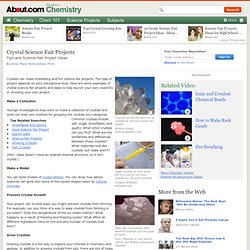 Crystals can make interesting and fun science fair projects.
Crystal Science Fair Projects - Tips and Ideas for Crystal Science Fair Projects
Science World Resources
What happens when crude oil spills into the sea? [VIDEO]
About Botany Detail explanation of what Botany is, from Botanical Society of America. Includes areas of specialization. Plants and our Environment Site created by kids, for kids.
Science - Botany - Resources for Kids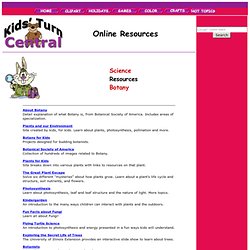 Environmental Education Activities & Games
Educational Activities from the Canadian Museum of Nature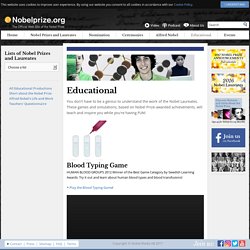 You don't have to be a genius to understand the work of the Nobel Laureates. These games and simulations, based on Nobel Prize-awarded achievements, will teach and inspire you while you're having FUN!
Science Lesson Plans, Science Ideas, & Science Activities