Science
Unbelievable. They put a huge amount of work into that; it's not a topic you'd expect to see in puppet theatre, and honestly, who's their target audience? But - how can you possibly discuss a target audience when there's something so very beautiful that's been created? If all that mattered were creating things people already wanted, we'd have nothing new.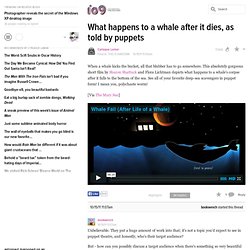 What happens to a whale after it dies, as told by puppets
Environment/Sustainability
FOSS 3-6 Modules
Science Games Online
Net guide to elementary science fun and games for kids online. NASA Kids' ClubPlay space science games. Explore space with Wall-E and Buzz Lightyear. Effective DetectiveDiscover the secret rule governing a natural phenomenon. The Franklin Institute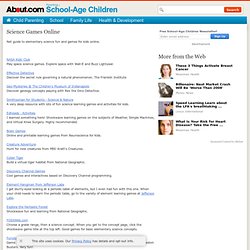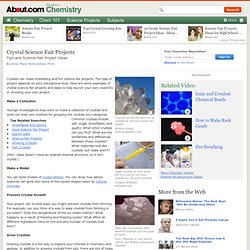 Crystals can make interesting and fun science fair projects. The type of project depends on your educational level. Here are some examples of crystal science fair projects and ideas to help launch your own creativity in choosing your own project. Make a Collection Younger investigators may want to make a collection of crystals and work out their own method for grouping the crystals into categories.
Crystal Science Fair Projects - Tips and Ideas for Crystal Science Fair Projects
Science World Resources
Welcome to Science World Resources! Developed by Science World's award-winning Super Science Club and tested by students and teachers, free, curriculum-connected lesson plans and activities are now available. New topics are being added each season. Lessons begin with a short, fun, interactive demo followed by hands-on activities. Whether building a miniature worm compost to learn about decomposers, or playing torpor tag to investigate the characteristics of hummingbirds, students will explore and develop critical thinking skills and have fun with science. What's new and happening for teachers at TELUS World of Science?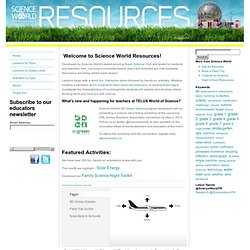 What happens when crude oil spills into the sea? [VIDEO]
About Botany Detail explanation of what Botany is, from Botanical Society of America. Includes areas of specialization. Plants and our Environment Site created by kids, for kids.
Science - Botany - Resources for Kids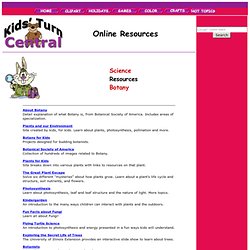 Environmental Education Activities & Games
Educational Activities from the Canadian Museum of Nature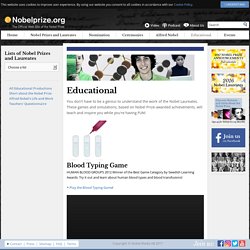 NEURO SCIENCES Find out more about our nervous system in 18 animated stops. Have a look! or watch the documentary The Mystery of Memory which provides a unique insight into the secrets of the brain's astounding ability to record and recall information, and includes interviews with some of today's most prominent scientists, such as Eric Kandel, 2000 Nobel Laureate in Physiology or Medicine. Watch "The Mystery of Memory" 29 min. In order to see the video you need Adobe Flash PlayerCopyright © Nobel Media AB 2009Credits: Kikim Media (production)
Weather Island Peter, Mia and Emily are stranded after their parents drop them off! The learn to make a weather station and predict the weather!
Science Lesson Plans, Science Ideas, & Science Activities