Classroom Management
Powerful Words: Read It (30 Photos) Academic lists - Templates. Parts may come and go! Besides using the "Rockin' Behavior" chart in our classroom, which is individual behavior, we are also using Mr.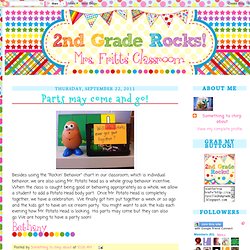 Potato head as a whole group behavior incentive. When the class is caught being good or behaving appropriately as a whole, we allow a student to add a Potato Head body part. Born to Learn ~ You are Born to Learn. KidRex - Kid Safe Search Engine. TeacherTube - Teach the World | Teacher Videos | Lesson Plan Videos | Student Video Lessons | Online Teacher Made Videos | TeacherTube.com. 10 Great Classroom Icebreakers. 1.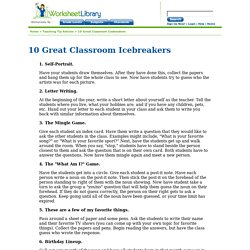 Self-Portrait. Have your students draw themselves. After they have done this, collect the papers and hang them up for the whole class to see. Now have students try to guess who the artists was for each picture. Top 10 Ways to Wake-up Students in Class. The following is a guest post from Michelle Doman, a 7th and 8th grade Language Arts teacher at Brandon Middle School in Wisconsin.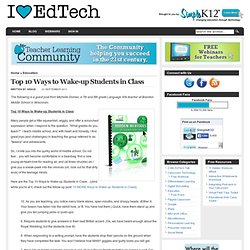 Top 10 Ways to Wake-up Students in Class Many people get a little squeamish, wiggly, and offer a scrunched expression when I respond to the question, "What grades do you teach?" A Model of Learning Objectives. A statement of a learning objective contains a verb (an action) and an object (usually a noun).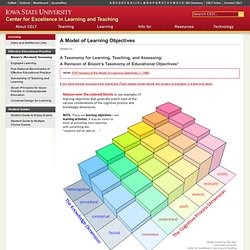 The verb generally refers to [actions associated with] the intended cognitive process. The object generally describes the knowledge students are expected to acquire or construct. (Anderson and Krathwohl, 2001, pp. 4–5) Classroom Architect.
---