Personal Development
Start strengthening your willpower and self discipline today, with simple, highly effective exercises, which you can practice at any time or place! By Remez Sasson Do you want to overcome laziness and procrastination? Do you lack the ability to follow your decisions and resolutions? Do you lack persistence and perseverance, and therefore, unable achieve success?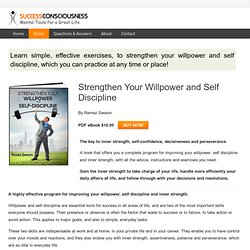 Self Discipline and Willpower Training Program
Make: Online: Altoids and tin cases Archives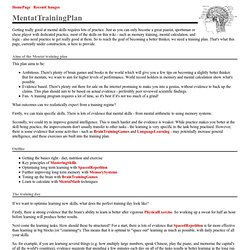 Mentat Training Plan
Getting really good at mental skills requires lots of practice. Just as you can only become a great pianist, sportsman or chess player with dedicated practice, most of the skills on this wiki - such as memory training, mental calculation, and logic - also need practice to get really good at them. So to reach the goal of becoming a better thinker, we need a training plan. That's what this page, currently under construction, is here to provide.
Mathematical model explains marital breakups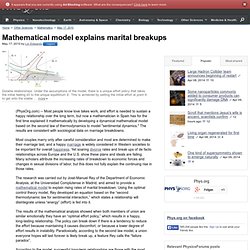 Durable relationships. Under the assumptions of the model, there is a unique effort policy that takes the initial feeling x0 to the unique equilibrium E. This is achieved by setting the initial effort at point A to get onto the stable manifold Ws+ and then following path AE to approach equilibrium.