360 panorama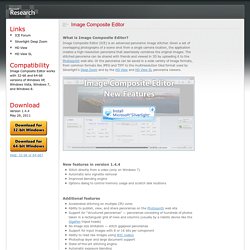 What is Image Composite Editor? Microsoft Image Composite Editor is an advanced panoramic image stitcher.
Virtual Tours/Panoramaphotography
You want to show your premisses on the web?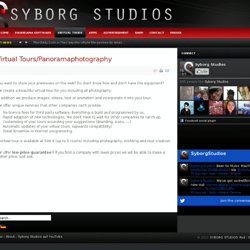 Panorama Photographer Home Page | virtual reality photographs and virtual tours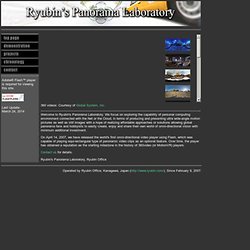 panorama.com
360 videos: Courtesy of Global System, Inc. Welcome to Ryubin's Panorama Laboratory. We focus on exploring the capability of personal computing environment connected with the Net or the Cloud, in terms of producing and presenting ultra wide-angle motion pictures as well as still images with a hope of realizing affordable approaches or solutions allowing global panorama fans and hobbyists to easily create, enjoy and share their own world of omni-directional vision with minimum additional investment.