Sevenxsisters
Julia
19 year old female, long island, hollerrrr.
If you've ever had your penis cut off and/or been executed while on holiday, you'll probably know that it's easy to offend people from other cultures. Unless you learn the ways of the place you're visiting, even the most well-meaning tourist can regularly find his oesophagus stuffed with burning goat. But surely just plain common sense and good manners will save you, right? Wrong. Extend Your Hand, Palm Outward in Greece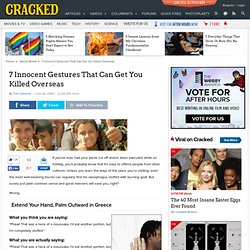 7 Innocent Gestures That Can Get You Killed Overseas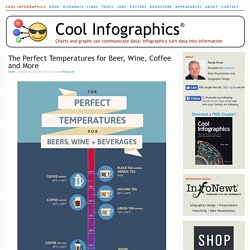 Here are 44 Simple Daily Activities To Enjoy Your Work created by OfficeVibe to help keep the motivation high and add some fun back in your work day! You might think it's a truism, but most people tend to forget this crucial fact:You should always make the effort to build good habits that will make you healthier, happier, and more productive over time.Also, when it comes to new habits, it's important to remember that these are things to do for long term changes.This infographic will give you an overview of 44 habits to improve your productivity, your health and the overall quality of your workdays. A fun infographic for Friday! There is some fantastic information included in here. The topic choice will also have a long Online Lifespan, and has the potential to be relevant to readers for years. The design is visually very busy.
Cool Infographics - Blog
The Eight Irresistible Principles of Fun
Drugs World
Outpost Daria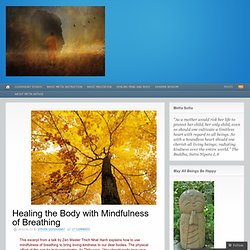 This excerpt from a talk by Zen Master Thich Nhat Hanh explains how to use mindfulness of breathing to bring loving-kindness to our dear bodies. The physical effect of this can be truly remarkable. As Thây says, "You should really love your body.
Healing the Body with Mindfulness of Breathing « Metta Refuge