Techno
Benoit Descary - Google+
Jeu Web de la Semaine : Don't Escape 5 avril 2014 :: 14:15 :: Par Axel-Cereloz Jeu vidéo : 30ème épisode de la rubrique (presque) hebdomadaire : le jeu web de la semaine. Parfois artistique, parfois philosophique, parfois simplement divertissant, le jeu sur internet offre de nombreuses facettes. Les Tablettes Pro, ou comment allier sécurité et mobilité
Sébastien, fidèle lecteur de Korben.info, a eu la gentillesse de réaliser une procédure d'installation du logiciel Captvty (pour télécharger des émissions en VOD) sous Mac OSX. Voici donc comment faire en quelques étapes simples. Tout d'abord, allez télécharger Winebottler en version stable 1.6.1, installez-le en copiant Wine.app et WineBottler dans votre répertoire Applications et lancez WineBottler au moins une fois. Ensuite recommencez, mais cette fois avec la version 1.7.15 de développement.
The 1 percent have long had smartphones from Porsche and Vertu to quench their high-end thirst, but when it comes to dual-SIM handsets, the elite have had to settle for something a little more ordinary. For those in need, Gresso created Azimuth, the first dual-SIM luxury handset. Starting at $2,000, the phone is made of titanium, with both the keys and logo crafted out of 18K or white gold. Since appearances are all that matter, you're getting some pretty low-end specs under the hood, including 2GB of "internal memory," a 1.3-megapixel camera, Bluetooth 2.0 and a tiny 1,100mAh battery. To put things in perspective, Samsung's Galaxy S5 starts with 16GB of built-in storage, a 16-megapixel camera and a 2,800mAh battery.
Je suis consultante, formatrice et conférencière en médias sociaux et community manager. J'accompagne les entreprises de toutes tailles qui souhaitent promouvoir et développer leurs activités grâce aux médias sociaux. Je suis par ailleurs une vraie geek, une fan de rugby et j'aime mitonner des petits plats. Pour les addicts aux médias sociaux, j'ai créé Youuuhoo ! « 101 questions sur Twitter » est dans toutes les bonnes librairies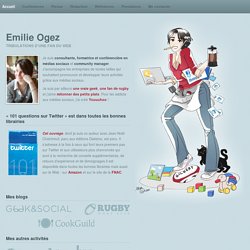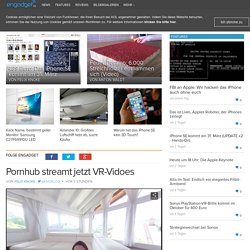 Im einem Interview mit Reuters plaudert Yoon Han-kil von Samsung erfrischend offen über die Mobile-Pläne des Unternehmens für das laufende Jahr 2014. Befeuert von guten Nachrichten in Sachen Galaxy S5: Das neue Smartphone werde die Verkaufszahlen des Vorgängermodells übertreffen. Interessantes Detail: Die Zukunft der Smart Watch.
Blog, internet, réseaux sociaux, cms, linux, web 2.0, jeux vidéos, netbooks, mobiles
RSSOwl est un lecteur de flux rss très complet et performant. Parmi les différents lecteurs qu'il m'a été possible d'utiliser c'est celui qui m'apporte le plus de satisfaction, en conséquence je vous encourage à l'utiliser. Il peut être intéressant de paramétrer ce logiciel pour qu'il réalise automatiquement une mise à jour des flux rss. Pour cela il faut suivre cette procédure :
For smartphone fans around the world, things really started to get interesting over the past couple of months. First, Samsung unveiled its new Galaxy S5 flagship smartphone in late February, revealing a smartphone that was quite impressive and touted a number of great new features, but failed to live up to the hype stirred up by dozens of rumors. Then, HTC unveiled its own flagship phone, the HTC One (M8), and launched it the very same day.