Write
Online Rhyming Dictionary for Poetry and Songwriting. Word Perhect. The Anagram Dictionary. T h e a n a g r a m d i c t i o n a r y.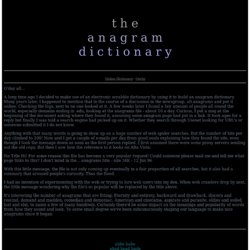 Phrase Thesaurus - ideas generator for writers | online thesaurus. 50 Problem Words and Phrases. By Mark Nichol Oh, what a tangled web we weave when first we practice to conceive written communication.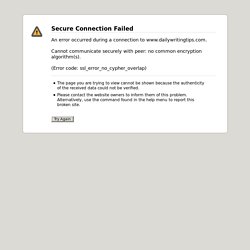 So many pairs or trios of words and phrases stymie us with their resemblance to each other. Here's a quick guide to alleviate (or is it ameliorate?) Your suffering: English 50 Exercises for Story Writers. English 50 – Intro to Creative Writing: Exercises for Story Writers Basic Theory: What is a short story?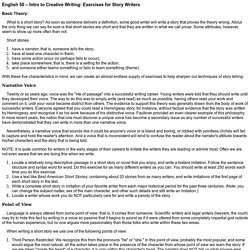 As soon as someone delivers a definition, some good writer will write a story that proves the theory wrong. List of idioms in the English language. This is a list of notable idioms in the English language.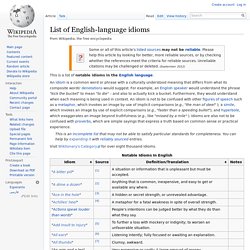 An idiom is a common word or phrase with a culturally understood meaning that differs from what its composite words' denotations would suggest. For example, an English speaker would understand the phrase "kick the bucket" to mean "to die" – as well as to actually kick a bucket. How to Write a Novel Using the Snowflake Method. 4-way Venn Diagram generator. Sheet-for-Emotions.jpg (JPEG Image, 1700x2200 pixels) - Scaled (29%)
Poem Starters and Creative Writing Ideas. Enter your e-mail to get the e-book for FREE.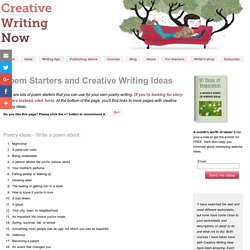 We'll also keep you informed about interesting website news. "I have searched the web and used different worksheets, but none have come close to your worksheets and descriptions of (what to do and what not to do). Both courses I have taken have with Creative Writing Now have been amazing. Each time I have learned something new. Cliche Finder. All the Words. 15 Oxymorons". An oxymoron is a combination of words that contradict each other.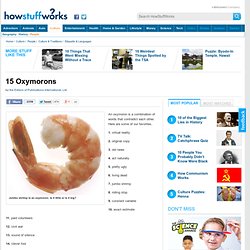 Here are some of our favorites. 1. virtual reality 2. original copy. Section I - Useful Phrases. Short Stories Online | Bibliofaction. FREE Online Rhyming Dictionary.
---