Assorted recipes
Bacon goes with EVERYTHING. See for yourself. source: HowTo-Simplify.com source: Pink-Apron.com source: HowSweetTreats.com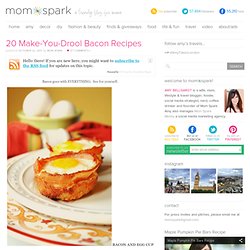 20 Make-You-Drool Bacon Recipes
100 Ways to Cook… | StumbleUpon.com
It's time to get ready for Fall!! Are you excited?! I admit this is my favorite time of year but it's also the craziest time of year!! Looking at our calendar it looks like every Saturday is booked with something from here until mid-November.
50 Pumpkin Recipes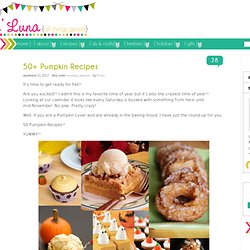 Potluck Recipe Ideas - What to Bring to a Potluck Dinner
Healthy Recipe Roundup
How to Substitute Agave Nectar for Sugar | eHow
How to Substitute Honey For Sugar in a Recipe | eHow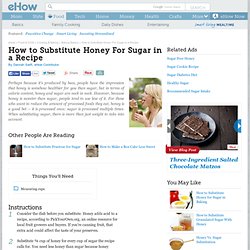 The Fried Chicken to End All Fried Chicken There are, by my count, at least seven levels of fried chicken. The worst of them is good; the best, which I waited forty-four years to find, led to what can only be called an out-of-body experience.
1. Nutella + Eggs = Flourless Nutella Cake The batter takes less than 10 minutes to make. The cake bakes for 25 minutes. Get the full recipe here. 2.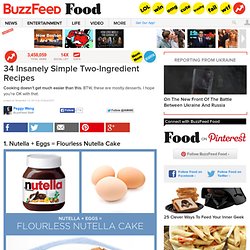 34 Insanely Simple Two-Ingredient Recipes
Dig It! 9 Ways to Love Root Vegetables | Photo Gallery
Kayotic Kitchen
100 Ways to Cook a Sweet Potato
Potato….. Potaahto….. Who cares?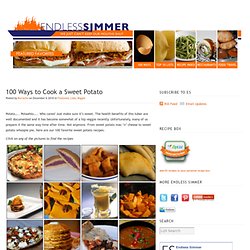 20 Make-You-Drool Bacon Recipes
100 Ways to Cook…
15 Creative Ways to Use Oreos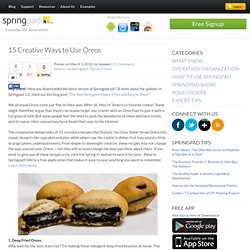 Hey there! Have you downloaded the latest version of Springpad yet? To learn about the updates in Springpad 3.0, check out this blog post: "The New Springpad Makes It Fun and Easy to Share." We all know Oreos taste just fine on their own. After all, they're "America's favorite cookie." Some might therefore argue that there's no reason to get any crazier with an Oreo than to pair it with a tall glass of milk.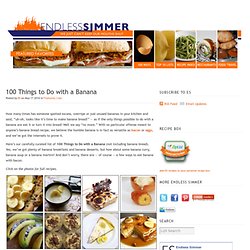 How many times has someone spotted excess, overripe or just unused bananas in your kitchen and said, "uh-oh, looks like it's time to make banana bread!" — as if the only things possible to do with a banana are eat it or turn it into bread? Well we say "no more." With no particular offense meant to anyone's banana bread recipe, we believe the humble banana is in fact as versatile as bacon or eggs, and we've got the internets to prove it. Here's our carefully curated list of 100 Things to Do with a Banana (not including banana bread).
100 Things to Do with a Banana
My Fridge Food - Recipes you already have in your Fridge
Ideas 4 Recipes: Free Recipe Idea & Finder Tool
Inspiration and ideas of dessert recipes such as cupcakes and muffins, pies and cakes, cookies, biscuits and brownies
TasteSpotting
Thanksgiving Dessert Recipes Finish your Thanksgiving dinner with one of these Thanksgiving desserts. We have the classics, like Pumpkin Pie and Sweet Potato Pie, and new favorites such as Chocolate Spice Souffle and Cran-Raspberry Nut Puff Pastries. Caramel Apple Cheesecake Why choose between an apple pie and a cheesecake for dessert this Thanksgiving? Enjoy both in this decadent indulgence.
Thanksgiving Dessert Recipes
Winter does give us a few perks. I believe that we don't need to stress out quite as much, when it comes to our wardrobe. 1. We can just throw on a nice winter coat & a stylish pair of boots and we are set. 2.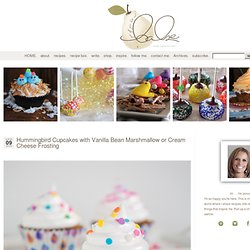 Get Off Your Butt and BAKE! » Impressive recipes made simple.