Writing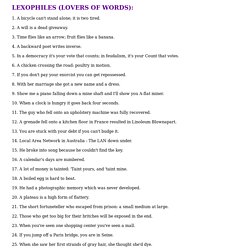 LEXOPHILES (LOVERS OF WORDS): 1.
" Buffalo buffalo Buffalo buffalo buffalo buffalo Buffalo buffalo " is a grammatically valid sentence in American English , used as an example of how homonyms and homophones can be used to create complicated linguistic constructs. It has been discussed in literature since 1972 when the sentence was used by William J. Rapaport , an associate professor at the University at Buffalo . [ 1 ] It was posted to Linguist List by Rapaport in 1992. [ 2 ] It was also featured in Steven Pinker 's 1994 book The Language Instinct as an example of a sentence that is "seemingly nonsensical" but grammatical.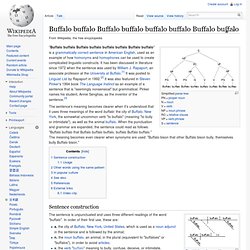 The Thirty-Six Dramatic Situations is a descriptive list which was created by Georges Polti to categorize every dramatic situation that might occur in a story or performance. To do this Polti analyzed classical Greek texts, plus classical and contemporaneous French works. He also analyzed a handful of non-French authors.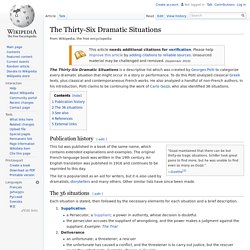 They lived in a typical suburban neighborhood with picket fences that resembled Nancy Kerrigan's teeth.