Business
20 Epic Client from Hell Moments | Creativeoverflow
I bet every designer or developer that have contact with clients or interact with them have had a day they wanted to kill a client.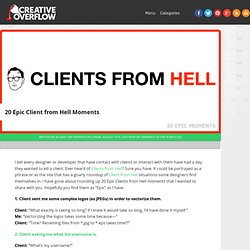 The 12 Things All Good Managers Know
I often link to Prof Bob Sutton's blog posts here.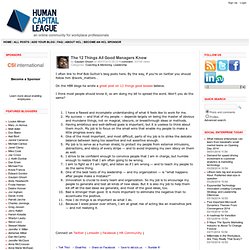 Using verbs and adjectives effectively adds impact to your resume. Read this section again carefully just before you actually begin writing. The typical resume merely lists duties and does little else to sell the person.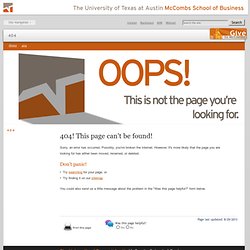 3/8/2010 under Misc - by Grace Murano - TAGS: best resumes, cool resumes Looking for a job? Having one of these creative resumes won't necessary get you one, but it'll surely get a lot of attention; meet ten of the best resumes we've seen.
10 Most Creative Resumes - Oddee.com (best resumes, cool resumes)