MIS FAVORITOS
Robert Downey, Jr. to be Replaced as IRON MAN?
What is Google Chrome OS?
Summer Reading List
Batman, Iron Man and Spider-Man!
Yoda problems.
Las preguntas más raras de un reclutador - Mi Carrera
Para la mayoría de nosotros, idear respuestas deslumbrantes a las perennes preguntas de entrevista estándar como: "¿Cuál es tu mayor debilidad?" o "¿Dónde te ves en cinco años?", es todo un reto.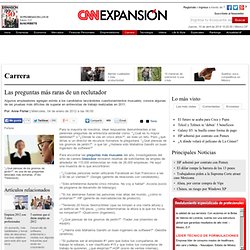 This is an example video teaser! Click here to get full access now!! Here you can setup how long you let members watch videos before they are required to upgrade, this message can be customized with your own images and text. http://www.lowdollars.com/products_videos/people-are-awesome-2/ Description Awsome Video Clips
PEOPLE ARE AWESOME | Lowdollars Product Videos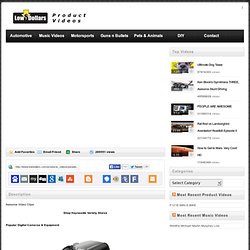 Am I the only one?
Homework...
Fathers and Sons
It's a matter of perspective
No matter how many times.
Seems legit
Examples Of Extreme Laziness (18 pics)
All the time
Simple but brilliant ideas
Musicians will understand
GoPro HD: Avalanche Cliff Jump with Matthias Giraud
Wall of Death
Father and Son
New type of Art
Batman Equation
The Lovemarks Company - Toyota - Letter
There's an age-old social stigma that chewing gum gives a bad impression.
Buy, Sell & Charter Yachts, Watches, Private Jets, Boats, Cars, Motorcycles & Helicopters on JamesList.com