Photoshop
Free High Resolution Textures - gallery. 80+ Photoshop Actions for Giving Your Pictures a Vintage Look. 353 shares Inspiring Architecture and City Photography I believe that architecture and general city landscapes are pretty inspiring.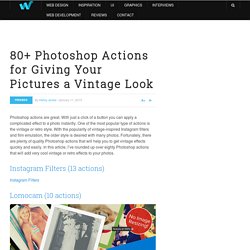 If we stop to pay attention to it, it is amazing the amount of textures, angles, symmetry, depth and other details we can find on the streets surrounding us. This is why today we gathered some inspiring photography to inspire you to look around… Image: 'Cityscape' by Marco Bauriedel - category Fantasy - 3DTotal.com site - CG artist home// Photo Retouching | Skin Retouching in Photoshop.
This tutorial will help you learn how to speed up skin retouching and polish photos in Photoshop using basic techniques.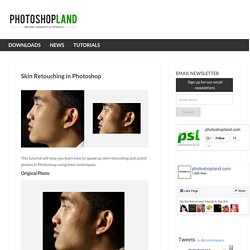 Original Photo Step 1 Duplicate the background image and rename it to Layer 1. Step 2 Go to Filter > Other > High Pass and set the Radius to around 4.5 pixels. Custom Wallpaper Tutorial | Thoughtlab Blog. 80 All-You-Need Photoshop Brushes. 105039_1159346235_large.jpg (JPEG Image, 1400x693 pixels) - Scaled (87.
Colorful-Space-Universe-space-universe-desktop-wallpaper-free-download-1440x900.jpg (JPEG Image, 1440x900 pixels) 45 Epic Blender Tutorials. Ben has over a decade of experience in the computer graphics field and although he's primarily a hard surface modeler, he's also experienced in the fields of UVMapping, Texturing, Lighting and Rendering.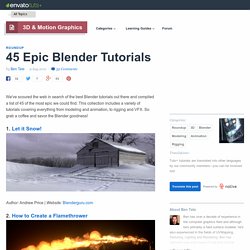 Ben currently co-edits Cgtuts+ along with his brother Chris, and has authored over sixty hours of real-time tutorial content for the site, focusing mainly on 3d Studio Max and hard surface modeling. Along side 3D Studio Max, Ben's has experience with VRay, FumeFX, ZBrush, Mudbox, Mari, PTex, Photoshop, xNormal, UVLayout, Forest Pack Pro and After Effects. You can check out Ben's website to see more of his work. more… Stream (Infrared) by David A. Evans.
---