Motivational/self improvement
Learning to learn: a guide on exploring your learning style. Your path for most effective learning is through knowing yourself your capacity to learn the process you have successfully used in the past your interest in, and knowledge of, the subject you wish to learn It may be easy for you to learn physics but difficult to learn tennis, or vice versa.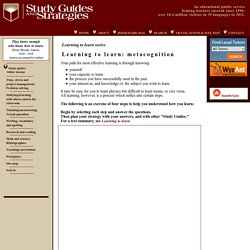 All learning, however, is a process which settles into certain steps. Advice from Somewhere. The Best Kind of Love. If You Don't Know Me By Now The Best Kind of Love By Annette Paxman Bowen.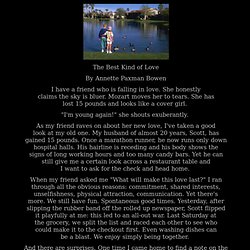 32 Keys: About life. What Does Your Body Language Say About You? How To Read Signs and Recognize Gestures - Jinxi Boo - Jinxi Boo. Art by LaetitziaAs we all know, communication is essential in society.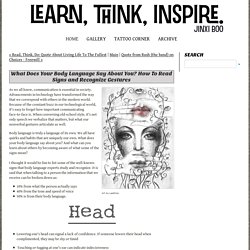 Advancements in technology have transformed the way that we correspond with others in the modern world. Because of the constant buzz in our technological world, it's easy to forget how important communicating face-to-face is. When conversing old-school style, it's not only speech we verbalize that matters, but what our nonverbal gestures articulate as well.
Body language is truly a language of its own. You Will Fail or Be Rejected. Now What? We live in a culture dominated by stories of success.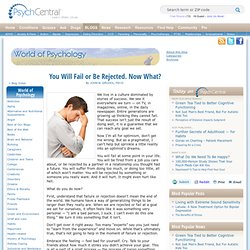 We see it everywhere we turn — on TV, in magazines, online, in the daily newspaper. Entire generations are growing up thinking they cannot fail. That success isn't just the result of doing well, it is a guarantee that we can reach any goal we set. Now I'm all for optimism, don't get me wrong. But as a pragmatist, I can't help but sprinkle a little reality into an optimist's dreams. 60 Ways to Become The Person You Love. Photo credit: Niffty..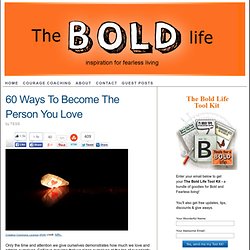 Only the time and attention we give ourselves demonstrates how much we love and admire ourselves. Self love requires that we place ourselves at the top of our priority list. Waiting for the motivation fairy : Nature. Quote-mary-ruggle.jpg (JPEG Image, 335x480 pixels) 50 Life Secrets and Tips. 30 Habits that Will Change your Life. Developing good habits is the basic of personal development and growth.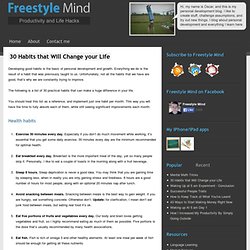 Everything we do is the result of a habit that was previously taught to us. Unfortunately, not all the habits that we have are good, that's why we are constantly trying to improve. The following is a list of 30 practical habits that can make a huge difference in your life. You should treat this list as a reference, and implement just one habit per month. This way you will have the time to fully absorb each of them, while still seeing significant improvements each month. Do Nothing for 2 Minutes. Inspiration Gallery #139 – Various quotations. Quote_PICASSO.jpg (JPEG Image, 1280x800 pixels) - Scaled (76%) How to Win Friends and Influence People by Dale Carnegie.
The-holstee-manifesto1.jpg (JPEG Image, 600x803 pixels) 100 Skills Every Man Should Know: 2008's Ultimate DIY List. Automotive 1.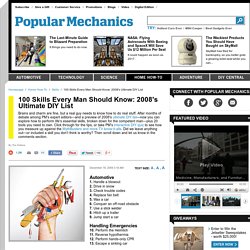 Handle a blowout2. Drive in snow3. Inspirational Quotes - Celebrities, Kids Clothing, Influential Mom Blogger. 584.3K Amazing Shares Facebook 4 Pin It Share 148 148 Twitter 25 Google+ 12 StumbleUpon 584.1K Email -- Email to a friend 584.3K Amazing Shares × Hello!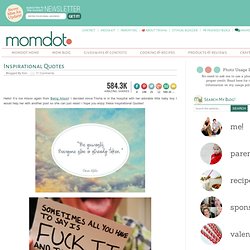 It's me Alison again from Being Alison! I decided since Trisha is in the hospital with her adorable little baby boy I would help her with another post so she can just relax! Nine Things Successful People Do Differently - Heidi Grant Halvorson. Learn more about the science of success with Heidi Grant Halvorson's HBR Single, based on this blog post.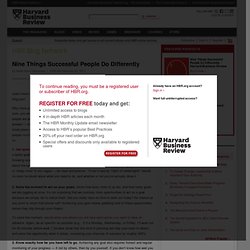 Why have you been so successful in reaching some of your goals, but not others? If you aren't sure, you are far from alone in your confusion. It turns out that even brilliant, highly accomplished people are pretty lousy when it comes to understanding why they succeed or fail. Inspirational Quotes for 8/19. Life Hacks. Life's Instructions. Elie El Khoury » 15 Tips for a Successful Entrepreneur ★ Nine Things Successful People Do Differently - Heidi Grant Halvorson. Letters to crushes: #99675. Right now, there are people all over the world who are just like you.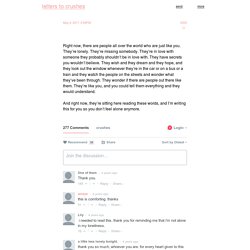 They're lonely. They're missing somebody. They're in love with someone they probably shouldn't be in love with. Don't Put Your Life On Hold...
---