Animals
Optical Illusions » Blog Archive » Body Art – Hand Animals. Stefano Unterthiner Photography : Animals Face to Face | COLT + RANE. Animal Magic. AT-110805-colorful-ants-03.photoblog600.jpg (JPEG Image, 600x442 pixels) 1504_d54e10cdb57ba3138ab2a637e4fbaf7a_3.jpg (JPEG Image, 750x500 pixels) 54817_0_1008x803.jpg (JPEG Image, 1008x803 pixels) Bird photos, bird pictures, sounds of birds, Kingfisher - photo stock. Nature photography - pictures of animals, pictures of birds, pictures of butterflies, macro photography of insects, plant photos, pictures of mushrooms.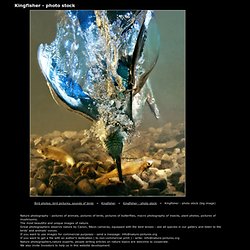 The most beautiful and unique images of nature. Great photographers observe nature by Canon, Nikon cameras, equipped with the best lenses - see all species in our gallery and listen to the birds' and animals' voices. If you want to use images for commercial purposes - send a message: info@nature-pictures.org If you want to get a file with an author's dedication ( to non-commercial print ) - write: info@nature-pictures.org Nature photographers,nature experts, people writing articles on nature topics are welcome to cooperate. 1359_547389dd59782ec085250d80a6070fcd_2.jpg (JPEG Image, 650x433 pixels) Stunning photographs of animals inside womb.
These amazing embryonic animal photographs of dolphins, sharks, dogs, penguins, cats and elephants are from a new National Geographic Documentary called "Extraordinary Animals in the Womb".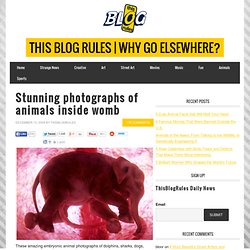 The show's producer, Peter Chinn, used a combination of three-dimensional ultrasound scans, computer graphics and tiny cameras to capture the process from conception to birth. They are the most detailed embryonic animal pictures ever seen. 3994_04a680541a3a0c26660f219941027843_3.jpg (JPEG Image, 750x499 pixels) Majestic by Heather Rivera | Bird Photography.
---