People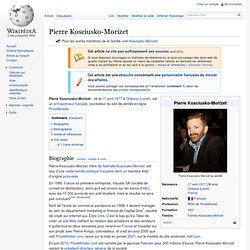 Un article de Wikipédia, l'encyclopédie libre. Pierre Kosciusko-Morizet
Pierre Kosciusko-Morizet
John Archibald Wheeler (July 9, 1911 – April 13, 2008) was an American theoretical physicist who was largely responsible for reviving interest in general relativity in the United States after World War II.
John Archibald Wheeler
Peter Drucker
Peter Ferdinand Drucker (/ˈdrʌkər/; German: [ˈdʀʊkɐ]; November 19, 1909 – November 11, 2005) was an Austrian-born American management consultant, educator, and author, whose writings contributed to the philosophical and practical foundations of the modern business corporation. He was also a leader in the development of management education, and he invented the concept known as management by objectives.[1] Introduction[edit]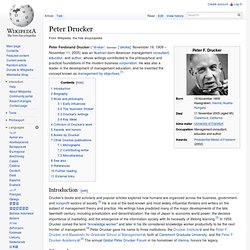 Site officiel d'Eric Laurent, écrivain et grand reporter.