Natori
The vessel had appeared to be the last fully intact line of defense against large-scale releases of radioactive materials from that reactor, but it was not clear how serious the possible breach might be.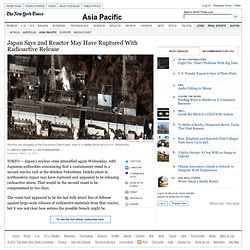 Japan Faces Potential Nuclear Disaster as Radiation Levels Rise
In an intensifying drama over accusations of political corruption, a news Web site called Mediapart this week published its most incendiary article yet, accusing Mr. Sarkozy of receiving illegal donations from , the 87-year-old heiress to the L'Oréal fortune, during his 2007 election campaign.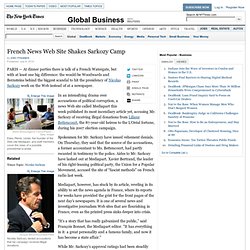 French News Web Site Shakes Up Sarkozy Camp
Has Twitter Really Reached a Tipping Point?