Client
CXP - Centre d'eXpertise des progiciels - Veille et expertise sur les progiciels, aide au choix
Guardian science blogs | Science
5 à 7 de l'ADBS, 21 juin 2010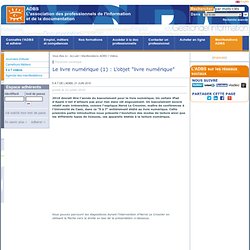 Le livre numérique (1) : L'objet "livre numérique"
Agile France 2010 – jour 2 – Régis Medina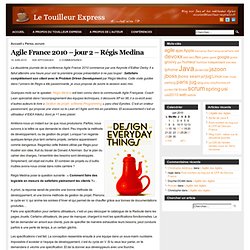 La deuxième journée de la conférence Agile France 2010 commence par une Keynote d'Esther Derby.
Characteristics[edit] SOAP can form the foundation layer of a web services protocol stack, providing a basic messaging framework upon which web services can be built. This XML based protocol consists of three parts: an envelope, which defines what is in the message and how to process it, a set of encoding rules for expressing instances of application-defined datatypes, and a convention for representing procedure calls and responses.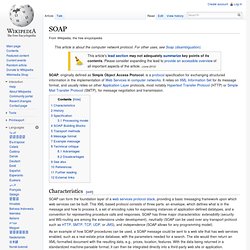 Bienvenue sur Guide CMS Guide CMS