Web Entreprise
Partagez des liens et des notes avec votre équipe.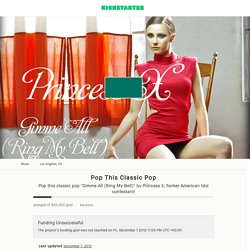 Once upon a time the Greek Goddess Muse decided to mix an old classic tune with the contemporary dance beats in one clay pot. The Muse chose me (Princess X), Heidi Rojas, and Grammy-nominated producer Luigie Gonzalez to bring her idea to life. We got together and created a modern interpolation of the disco classic "Ring My Bell".
Pop This Classic Pop by Princess X
Agenda et planification - Doodle (Organiser une rencontre avec l'aide d'un sondage) - IJOB (Gérer vos heures facturables) Projets - Mindjet (Créer vos plans de projet)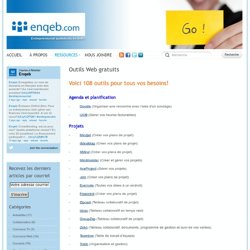 How to Integrate Video Into Your Social Media Marketing
Sniget | Cloud Business Platform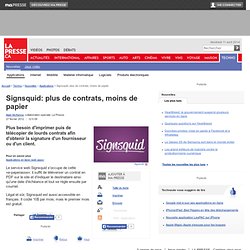 Signsquid: plus de contrats, moins de papier | Alain McKenna, collaboration spéciale | Applications
Plus besoin d'imprimer puis de télécopier de lourds contrats afin d'obtenir la signature d'un fournisseur ou d'un client.
Le financement collectif par l'internet | Alain McKenna, collaboration spéciale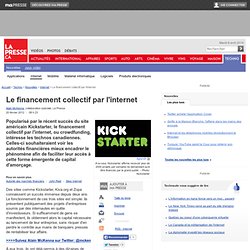 À lui seul, Kickstarter affirme recevoir plus de 2000 projets par semaine ne demandant qu'à être financés par le grand public. - Photo: Kickstarter Popularisé par le récent succès du site américain Kickstarter, le financement collectif par l'internet, ou crowdfunding, intéresse les technos canadiennes.
Splunk | Your download is starting...
Dans cet article, j'ai décidé de vous présenter quelques blogueuses que j'aime lire et qui publient du contenu au sujet du marketing, des réseaux sociaux, du web, etc. Certaines s'adressent aux entrepreneurs web, d'autres plutôt aux entreprises traditionnelles. Vous en aurez donc pour tous les goûts!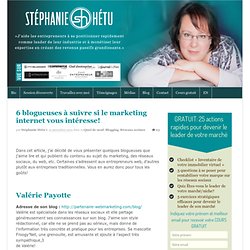 6 blogueuses à suivre si le marketing internet vous intéresse! | Stéphanie Hétu
Legal in Montréal, QC | Ourbis
Social Media Secrets for Your Business - Tailored courses
Suitable For: Organisations who are already using Social Media but require specific training or hands on setup to improve, fine tune or automate the use of Social Media for their business. We offer inhouse courses for organisations looking to learn how Social Media Marketing is applicable to individual Businesses. We focus on the companies communicated needs in this course and review what is happening in their market as part of this offering.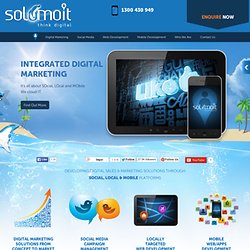 CSCO Stock Analysis | Value Investing in Seconds - Vuru.co
Seevibes
De la formation + des trucs + des vidéos exclusives pour vous aider à améliorer la présence de votre entreprise sur Internet vous sera envoyé directement dans votre boîte email. Si vous ne pouvez pas attendre une seconde de plus, je vous invite à visionner tout de suite 4 de mes plus grands hits : Chronique OM #1 Création de site Internet… oui ou non?
Stéphanie Hétu | 30 actions rapides pour dominer votre marché sur Internet!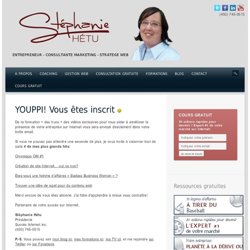 propos
83 idées de sujet pour votre blog d'entreprise
Building a Website with WordPress - Use WordPress as a Content Management System