Oneday
10 WAYS TO TURN A PAD INTO A JUNGALOW. | Justina Blakeney Est. 1979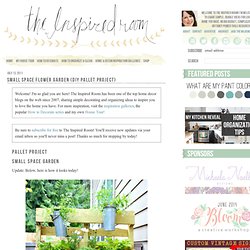 Small Space Flower Garden {DIY Pallet Project
Welcome! The Inspired Room has been one of the top decorating blogs on the web since 2007. For more inspiration, visit the inspiration galleries, the popular How to Decorate series and my own House Tour! Be sure to subscribe for free to The Inspired Room! You'll receive new updates via your email inbox so you'll never miss a post! Thanks so much for stopping by today!
Home
Home Decor Ideas / Whhhaattt?! Why isn't this mine??!
Convenience and efficiency are king when it comes to product design. What could be more efficient than a natural ecosystem? That's the insight behind a "living kitchen" designed by the brilliant young design studio Studio Gorm.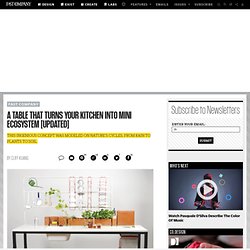 Coolhunting :) / Bohemian life :)
Growing succulents on a rooftop is a good way to create a green garden in your own "backyard." Building a green garden is a big project, but if you have the right tools and invest a little time in the project, the experience can be very rewarding. You can use many different designs to construct a green roof, and they all provide natural insulation.
Growing Succulents on Your Roof