Mobile
Mobility | Smartphones
Hands Free Modeled after a conventional ear-mounted hands free system used with smartphones, the Vuzix smart glasses, model M100 expands the design to include a camera and display arm. The smart glasses can be worn in multiple ways, in front of the left or right eye and using any of the available mounting options including over-ear, over-head or behind-head. Wireless BT and Wi-Fi connectivity to a smartphone enable a mobile connection to the Cloud. Though application control can be performed using control software on a smartphone, supported voice and gesture commands enhance the smart glasses hands free experience.
Smart Glasses - M100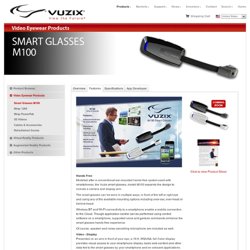 iLIVEx: The Ultimate Remote Linux Desktop for your iPad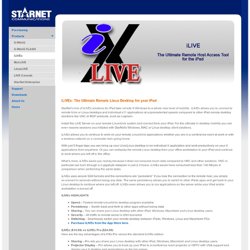 iLIVE
Main Page - OpenTom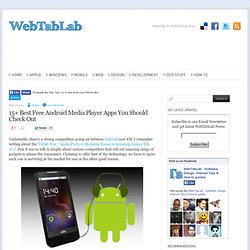 Undeniably, there's a strong competition going on between Android and iOS.
15+ Best Free Android Media Player Apps You Should Check Out
XBMC is an award-winning free and open source (GPL) software media player and entertainment hub for digital media. XBMC is available for Linux, OSX, and Windows. Created in 2003 by a group of like minded programmers, XBMC is a non-profit project run and developed by volunteers located around the world.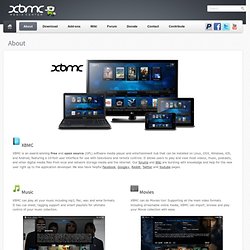 Software de escritorio remoto y acceso remoto para su ordenador
Solución para control remoto, acceso remoto, oficina en casa y funciones de TeamViewer
TeamViewer es una solución de mantenimiento remoto de alta seguridad. Todas las conexiones se realizan a través de canales de datos completamente encriptados, con intercambio de claves RSA de 1024 bits y cifrado de sesión AES de 256 bits. Más información Funcionamiento sin problemas, incluso con firewalls No se preocupe por firewalls, puertos bloqueados o redirección NAT: TeamViewer siempre encuentra una conexión al ordenador remoto.
File:HTC Jade.png - XDA-Developers