Mobile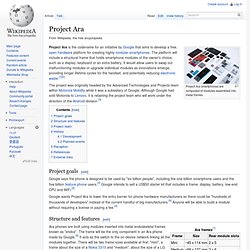 Project Ara
Project Ara is an initiative by Motorola Mobility that aims to develop a free, open hardware platform for creating highly modular smartphones. The platform will include a structural frame that holds smartphone modules of the owner's choice, such as a display, keyboard or an extra battery. It would allow users to swap out malfunctioning modules or upgrade individual modules as innovations emerge, providing longer lifetime cycles for the handset, and potentially reducing electronic waste.[1][2] History[edit] Development[edit] The project was announced on October 29, 2013.
Mobility | Smartphones
Smart Glasses Smart Glasses are a wearable display system with onboard intelligence. They can range from wearable display systems with only rudimentary data display capabilities to products that rely upon remote cloud connectivity for application and data processing, up to devices such as the M100 that incorporate a complete Android system comparable to current smartphones. The Android system embedded in the M100 is able to run many thousands of existing Android apps plus Android apps customized or created exclusively for its unique design. Video Display A 16:9, WQVGA, full color display floats in or near your line of sight, providing an image visually equivalent to a 4 in. smartphone screen held at a typical 14 in. distance.
Smart Glasses - M100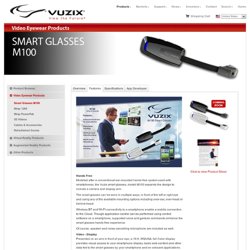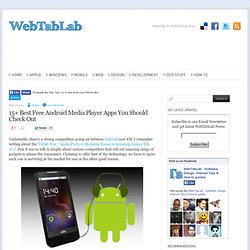 Undeniably, there's a strong competition going on between Android and iOS.
15+ Best Free Android Media Player Apps You Should Check Out
XBMC is an award-winning free and open source (GPL) software media player and entertainment hub that can be installed on Linux, OSX, Windows, iOS, and Android, featuring a 10-foot user interface for use with televisions and remote controls. It allows users to play and view most videos, music, podcasts, and other digital media files from local and network storage media and the internet. Our forums and Wiki are bursting with knowledge and help for the new user right up to the application developer.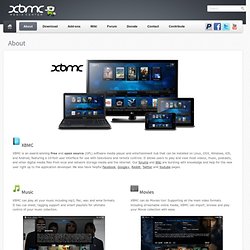 Software de escritorio remoto y acceso remoto para su ordenador
Solución para control remoto, acceso remoto, oficina en casa y funciones de TeamViewer
File:HTC Jade.png - XDA-Developers