Mobile
Because you searched for free exchange activesync apps, free microsoft exchange apps, stock email apps, paid email client apps, android free global address apps, android address list apps, business email apps, android paid corporate email apps, exchange support apps, stock mail apps, free exchange mail apps, free email application, android exchange email apps, contacts and calendar apps, exchange account apps, message list apps, android exchange client apps, default mail apps, download android market free ms exchange apps, download mail client apps, free built in mail apps, iphone paid contact sync apps, download android paid conversation view apps, download email apps, free exchange integration apps, ipad lotus notes games, android paid push mail apps, android market standard email apps, android free tasks and notes apps
25+ Top Apps for Exchange Activesync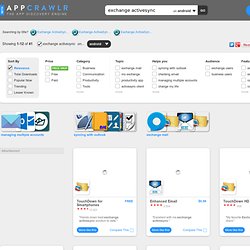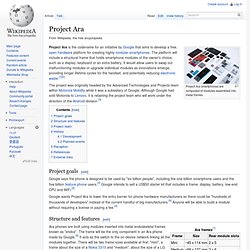 Project Ara
Project Ara smartphones are composed of modules assembled into metal frames Project Ara is the codename for an initiative by Google that aims to develop a free, open hardware platform for creating highly modular smartphones. The platform will include a structural frame that holds smartphone modules of the owner's choice, such as a display, keyboard or an extra battery. It would allow users to swap out malfunctioning modules or upgrade individual modules as innovations emerge, providing longer lifetime cycles for the handset, and potentially reducing electronic waste.[1][2] Project goals[edit] Google says the phone is designed to be used by "six billion people", including the one billion smartphone users and the five billion feature phone users.[4] Google intends to sell a US$50 starter kit that includes a frame, display, battery, low-end CPU and WiFi.[5]
Mobility | Smartphones
Archived Audio Interviews GE is a leader in combining connected devices and advanced analytics in pursuit of practical goals like less downtime, lower operating costs, and higher throughput. At GIO Power & Water, CIO Jim Fowler is part of the team exploring how to apply these techniques to some of the world's essential infrastructure, from power plants to water treatment systems. Join us, and bring your questions, as we talk about what's ahead.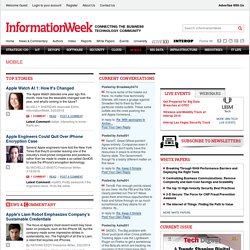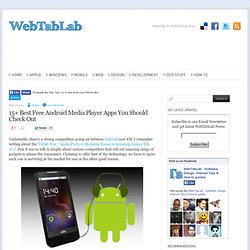 Undeniably, there's a strong competition going on between Android and iOS. I remember writing about the 'Tablet War : Apple iPad2 vs Motorola Xoom vs Samsung Galaxy Tab 10.1'. Fun it was to talk in length about various competitors that roll out amazing range of gadgets to please the consumers. Claiming to offer best of the technology, we have to agree each one is surviving in the market for one or the other good reason. Smartphones for example, leave the gadget freaks so much confused that they struggle really hard to come out of the dilemma as to which one is the best.
15+ Best Free Android Media Player Apps You Should Check Out
XBMC is an award-winning free and open source (GPL) software media player and entertainment hub that can be installed on Linux, OSX, Windows, iOS, and Android, featuring a 10-foot user interface for use with televisions and remote controls. It allows users to play and view most videos, music, podcasts, and other digital media files from local and network storage media and the internet. Our forums and Wiki are bursting with knowledge and help for the new user right up to the application developer.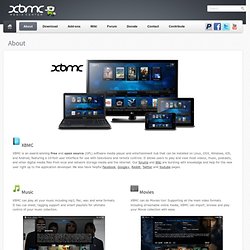 Software de escritorio remoto y acceso remoto para su ordenador
Solución para control remoto, acceso remoto, oficina en casa y funciones de TeamViewer
File:HTC Jade.png - XDA-Developers