Esl young learners
ESL Kids Classroom Games & Activites. Action Race: This is a fun game using actions.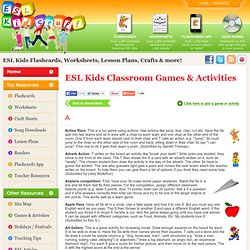 Use actions like jump, hop, clap, run etc. Have the Ss split into two teams and sit in lines with a chair by each team and one chair at the other end of the room. One S from each team stands next to their chair and T calls an action, e.g. Free printable spelling and vocabulary builder. DLTK's Crafts for Kids. Tools for Educators.com - Board Game Maker, printable board games, 100% customizable. Tools for Educators offers to use as resources for lessons, lesson plans and printable materials for English classes .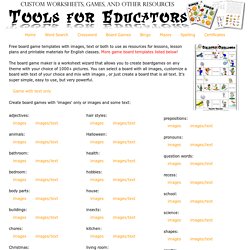 Free ESL Flashcards, Free ESL Worksheets, ESL Jobs, A Complete ESL/EFL Teaching Resource | eslHQ.comeslHQ. Preschool Teaching Themes by Jean Warren. LearnEnglish Kids | British Council | Games.
---