Jewish Marriage
The author of the present essay found a difficulty in getting a correct account of the use of the ring in Jewish marriages; although there is an exceedingly learned and interesting decision in relation to one in the English Ecelesiastical Reports.
Jewish Marriage Ceremony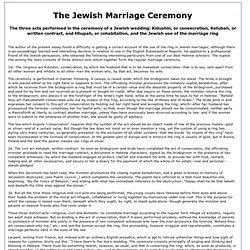 In traditional Jewish literature marriage is actually called kiddushin, which translates as "sanctification" or "dedication." "Sanctification," indicates that what is happening is not just a social arrangement or contractual agreement, but a spiritual bonding and the fulfillment of a mitzvah, a Divine precept. "Dedication," indicates that the couple now have an exclusive relationship, that involves total dedication of the bride and groom to each other, to the extent of them becoming, as the Kabbalists state, "one soul in two bodies."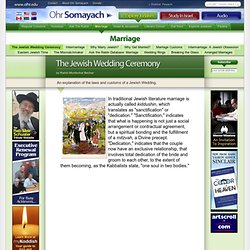 Jewish Wedding Ceremony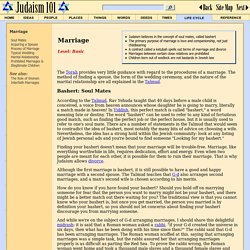 The Torah provides very little guidance with regard to the procedures of a marriage.
Marriage